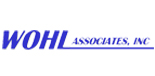 Beyond the buying and selling of used machinery, Wohl also specializes in appraising packaging and processing equipment for food, pharmaceutical, cosmetic as well as other related industries
Bohemia NY (PRWEB) December 06, 2012
Wohl Associates, a family owned and operated business for over 40 years, is now offering a used NJM/CLI UNI-300 spot/wrap around labeler for sale at their website. This unit is a pressure sensitive unit and can label up to 140 containers per minute along with stainless steel cabinetry. The labeler has an approximately 95 IN. long conveyor with approximately 4-1/2 IN. wide plastic tabletop belt. With an allen hot foil coder, the pressure sensitive automatic labeling machine has a Siemens digital touch screen control panel for controlling many features including a variable speed operation.
Wohl is a leading dealer of pre-owned surplus machinery for all industries. Wohl Associates has earned the reputation as a trusted dealer offering quality equipment and exceptional customer service. They have invaluable knowledge in the pre-owned processing and packaging industry. Unlike many other dealers, Wohl also purchases available surplus machinery. It purchases individual machines or even complete lines of used equipment and sells them to other businesses at market prices. With regular inventory updates that can be found on their website, customers can sell or buy their used equipment from the comfort of their own office.
Beyond the buying and selling of used machinery, Wohl also specializes in appraising packaging and processing equipment for food, pharmaceutical, cosmetic as well as other related industries. Wohl can handle appraisals for both small and large facilities and can structure the appraisal either on an itemized equipment basis or as a general lump sum depending on the client's needs. Whether the appraisal is needed for insurance reasons, partnership formation or dissolution, lending or financing reasons or for mergers or acquisitions, Wohl can assist with a qualified appraisal to fit any need.
Wohl Associates has been a family-owned and operated business for over 40 years. Wohl Associates has earned a reputation as a trusted leader offering quality equipment, expert customer service and invaluable knowledge in pre-owned packaging and processing machinery industries. They take pride in maintaining long-standing relationships with customers. They recognize the need to treat each customer on an individual basis and customers are provided the highest level of service. To view their inventory and learn more visit them at http://www.wohlassociates.com/