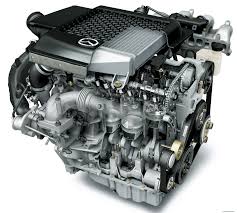 The reduction is price is in addition to the erasure of import fees or other charges that can be common when buying preowned foreign motors.
Newark, New Jersey (PRWEB) May 22, 2013
The Mazda 3 was introduced in the 2004 year and has remained in production due to consumer demand. The UsedEngines.co company sells import engines for Mazda vehicles and has now created a new lower price for buyers online. This company is now discounting its used Mazda 3 engine inventory. These discounts are offered to buyers to help lower the replacement cost when installing a motor. The reduction in price is in addition to the erasure of import fees or other charges that can be common when buying preowned foreign motors. The inventory of motors now on sale can be viewed online at http://www.usedengines.co/mazda/mazda-engines-sale.
The Mazda company is one of few competing companies that had a partnership with Ford for engine development and distribution. Many of the engines that were inserted into popular Ford vehicles used the Mazda B platform. The performance lineup of engines that are created by Mazda are created solely by this company to please owners of vehicles who demand higher horsepower output.
The 2.0 and 2.3 editions that are now sold for better pricing online are preowned editions of OEM builds that are ready for customer installation. These engines are part of a series of import upgrades made this year.
The quality of engines can be difficult for some buyers to evaluate when purchasing online. It is common for some sellers to use stock photographs of motors as well as automaker supplied OEM specs. Buyers purchasing for direct vehicle installation can have concerns about mileage, exterior engine quality as well as internal parts warranties. The UsedEngines.co company has established its company website to be one source of helpful information to buyers. This company now features hundreds of informative pages that buyers use online. Updates are now made daily to the website to keep information accurate.
The engine quote system that was introduced this year can now be used to quote prices for the Mazda engines sold for lower pricing online. This system is now capable of providing quotes online, by text message and by email to buyers. A recent upgrade to the quote delivery process has made this possible. The use of online quotes is one method now provided by this company to inform the buying public of the company pricing.
This system is now capable of allowing buyers to review pricing as well as compare pricing from competing companies. These additional efforts are providing better ways for buyers to research prices online.
About UsedEngines.co
The UsedEngines.co company discounts its company inventory as one method used to attract more buyers of preowned engines online. This company updates it company database daily to provide immediate access to new and classic engine types for buyers. The distribution of import and domestic engines are now provided due in part to new partnerships with suppliers in the secondary auto parts business. The UsedEngines.co company has expanded its policies for customer warranties in 2013 and is now issuing protection for parts coverage with all engines sold. The affordable pricing, constant inventory updates and other incentives offered are helping this company to grow its engine business online.