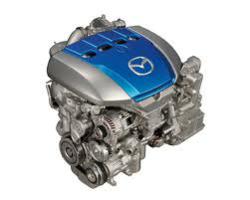 A reduced price structure is now part of the data that can be viewed online.
Baltimore, Maryland (PRWEB) June 09, 2013
The Mazda series of vehicles have helped to promote the growing performance market in the U.S. Vehicle owners purchasing these vehicles are introduced to the engine performance that is supplied. Owners of Mazda cars are now able to purchase replacement engines directly from the UsedEngines.co company online. This company has added the used Mazda RX8 engine to its growing import inventory. A reduced price structure is now part of the data that can be viewed online at http://www.usedengines.co/mazda/mazda-engines-sale. These 1.3 engines are sold in preowned condition and are hand selected for low mileage and quality before shipment.
The Mazda name was introduced in North America in the 1980s by its close relationship with Ford. This more than 25 year association helped to showcase the engineering and development of many of the engines used inside Ford vehicles. The performance brand of motors that are now created are helping Mazda to reach new buyers.
The acquisition of the engines for this brand online is now one effort made to provide buyers with better choices for used engines. The discount pricing that is attached with the Mazda engines now listed in the company database has been negotiated in advance with top suppliers handling order fulfillment.
Engine quotes are one of the newest ways the UsedEngines.co company is using supply updated pricing to engine buyers. A new quote system has been added to each page published on the company website to create a larger resource for buyers to access prices and other relevant information.
This engine price quotation method uses the year of each engine and the make to provide a match in the company system. Matches that are found for buyers are quoted in price for each supplier with the requested engine type in stock. This allows more than one price to be reviewed to make engine research for low prices easier to obtain.
The Mazda engines acquisitions and lower prices announced are in combination with recent Honda inventory additions this year. A similar price discount program is included with all Honda motors listed in stock. The news release online at http://www.prweb.com/releases/used-honda-accord-engine/used-honda-engines/prweb10693166.htm was used to announce the addition of the Accord motors and the start of the import price decrease incentives. The Accord engine and the Civic engines that have been added this year remain at the reduced price point to create a larger source for finding JDM motors online.
About UsedEngines.co
The UsedEngines.co company has built one of the biggest searchable preowned engines databases listed online. This company works one-on-one with supply companies in North America to distribute the motors that are listed for sale. Incentives for price sales and shipment programs were recently announced this year to help benefit more buyers. The UsedEngines.co company lists its inventory of Ford, Chevy, Honda, Toyota, Jeep, Isuzu, Plymouth and Chrysler editions at lower than average secondary prices for buyers. Additional bonuses like engine warranties are now paired with all purchases originating through the company database online.