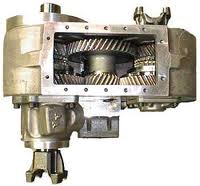 The preowned case assemblies now in stock represents the complete lineup of Mazda replacement units on sale.
Hartford, Connecticut (PRWEB) January 21, 2013
Mazda is one example of a foreign automaker that creates performance, passenger and SUV vehicles for sale in the U.S. The demand for import auto parts remains strong and the TransferCasesforSale.com company has made new changes to its pricing policy for imports. The used Mazda transfer cases for sale online have now received new web pricing. These prices are now adjusted downward to help create a lower price point for customers purchasing online. More details can be found at http://www.transfercasesforsale.com/mazda-tribute-transfer-case.
The Mazda Tribute, B Series and others are 4x4 vehicles sold in the U.S. and Canada. This auto company is one of few that has developed SUV and pickup truck technologies due to a close partnership with the Ford Motor Company. The developments that have been applied by Mazda have helped the sales of its vehicles remain strong. The 4x4 capacity and all-wheel drive systems produced are relied upon by millions of vehicle owners. The preowned case assemblies now in stock represents the complete lineup of Mazda replacement units on sale.
The cost of shipment for used auto industry parts adds to the overall price that customers pay online and offline. The various freight companies that broker deals for retailers do not always provide the lowest price for high volume shipments. These deals directly affect customers that purchase in individual units apart from multiple shipments.
One way that the TransferCasesforSale.com company is helping more customers with freight costs is with the elimination of shipment fees. This removal of shipping costs is applicable to the Mazda series and other automaker assemblies that are currently in stock.
The sale of used auto parts is generally without some form of warranty coverage. Many sellers do not attach or imply that coverage is offered unless a specific contract is offered upon sale. The high mileage 4x4 units that can be found through secondary market dealers can be risky to purchase without a way to receive help if a problem arises. New warranties have been added to the online inventory now shipping in the U.S.
The GMC brand was the first to receive this extension of protection and the Mazda and other units now sold are eligible. The original news announcement for the start of this coverage program can be found online at http://www.prweb.com/releases/used-gmc-transfer-cases/transfer-cases-for-sale/prweb10315175.htm.
About Transfer Cases for Sale
The Transfer Cases for Sale company is one example of an offline retailer that created an online presence to build its brand and service area nationally. This company entered the online marketplace in 2010 and has increased annual sales every year since opening online. The discounts that are applied by this company to its inventory is one reason for the amount of success that has been achieved. The Transfer Cases for Sale company is now one of few that stocks foreign and domestic cases that can be hard to find offline. With programs like no cost freight and warranty protection, this company has been able to provide alternatives to parts buyers online.