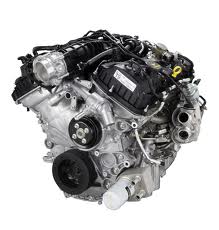 These units are now for sale and have been discounted in price for online and sales offline.
Danbury, Connecticut (PRWEB) January 16, 2013
Ford stopped production on its luxury Mercury brand in 2010. Vehicle owners or mechanics that research a replacement engine could find it difficult to locate one in usable condition. The UsedEngines.co company is now stocking for online sale its inventory of used Mercury engines. More information can be obtained by visiting http://www.usedengines.co/mercury/mercury-engines-sale.
These motors go through a checklist for evaluation purposes upon arrival to uphold the quality standards and practices that buyers expect before shipment is complete. These units are now for sale and have been discounted in price for online and sales offline.
The Mercury division of the Ford Motor Company was responsible for worldwide sales of many infamous vehicles. The Mountaineer, Topaz, Cougar, Sable and Mystique helped separate this brand from its parent company. The engineering and development that went into engine production is one reason for the success of the Ford-Mercury division.
The preowned editions now stocked and sold on the Internet are designed to help provide the resources that buyers need when a motor installation is required. The discounted pricing attached with these units is added as an extra incentive.
Acquiring engines that are hard to find is one way that the UsedEngines.co company has increased its national presence. A secondary market motor that is older than 20 years can be hard to locate through online or offline searches. Arrangements with respected distribution companies and wholesalers that supply the automotive industry have helped to open new doors of opportunity to increase company inventory levels. The selections that are now available to search online includes Ford, Chevrolet, GMC, Chrysler, Honda, Dodge, Toyota and a separate imports division.
Both the I4 and V6 variants that are now in stock receive the protection of a company instituted warranty program. It is this program that was created as one alternative for engine buyers to use when making purchases online. The lapse or lack of warranties by some dealers online has helped to construct pleasing warranty terms in this new UsedEngines.co program. OEM part failures and unexpected breakdowns are now covered under the duration of the program time frame. This new package is paired with all motor sales made offline and online by all customers. This protection is expected to remain in place indefinitely.
Aside from the Mercury motors additions, the import side of the company has also been updated. These editions are now added on a monthly basis and include difficult to find imported engines. These include Honda, Kia, Hyundai, Nissan, Isuzu and Toyota. The news announcement for the start of these import upgrades can be found online at http://www.prweb.com/releases/used-engines-for-sale/website-domestic-imports/prweb10010071.htm.
About UsedEngines.co Company
The UsedEngines.co company has earned its reputation online and offline by providing some of the biggest discounts from one of the largest preowned inventories in North America. This company consistently expands its business operations to make the research and location process for preowned motors easier for customers. The experts staffed at this company provide all of the customer service and support that buyers demand from a 21st century seller. The UsedEngines.co company offers multiple incentives to buyers that includes no cost freight, same day shipping and warranty period extensions. This company was first launched on the Internet in 2009 and has quickly grown as one of the go-to resources for replacement engine buyers.