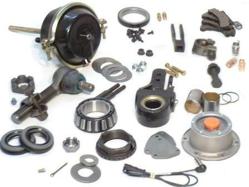 An introductory pricing schedule has been created to provide affordable prices to all buyers.
Seattle, Washington (PRWEB) June 02, 2013
The Mitsubishi Lancer has received worldwide production and is known in the U.S. for its durability and longevity as a family sports sedan. Because this vehicle is imported, locating parts for replacement can be one challenge for vehicle owners. The AutoProsUSA.com company has added used Mitsubishi Lancer parts inside of its import inventory for sale online. Recent negotiations with suppliers of auto parts has made these acquisitions possible. An introductory pricing schedule has been created to provide affordable prices to all buyers. The Lancer inventory and prices for parts can be accessed online at http://autoprosusa.com/used-mitsubishi-lancer-parts-for-sale.
Essential components like engines and transmissions are typically supplied through automotive dealers for resale to the public. These OEM units are not produced by aftermarket companies and can be scarce in nature. The parts production for exterior parts can have a range of manufacturing options due to the agreements made for licensing.
The Auto Pros company secures genuine parts in preowned condition from reliable companies. The parts added for sale online are expected to help vehicle owners and mechanics find the resources unavailable in local areas to purchase authentic replacement parts.
The shortages that some companies have for import auto parts are expected to be erased using the new AutoProsUSA.com company quotation system. This system is now providing a direct link between buyers and the company inventory of available parts. The year of production and the make of each part are the only criteria required for buyers to search the company system to locate stock status and pricing.
This quote system is offered to help more buyers find parts faster instead of relying on offline research methods. The online system allows more competition between suppliers to produce the lowest pricing currently available.
The introduction of Mitsubishi parts online in the import inventory is in combination with better distribution and suppliers now available. A recent news announcement at
http://www.wset.com/story/22253695/junk-yards-in-dallas-tx-now-shipping-orders-through-autoprosusacom was made to inform the general public about the new distribution companies in Dallas, Texas working with the AutoProsUSA.com company.
Select cities in the country now serve as regional distribution points for parts orders. Suppliers in these key states are now fulfilling customer orders to help maintain inventory and low pricing that is announced.
New suppliers able to meet the guidelines set forth for customer distribution can now make contact with company management to arrange a review of available inventory. The following company information should be used for these inquiries:
Auto Pros USA
1270 Crabb River Rd.
‪Richmond, TX 77469
(888) 230-1731
(713) 560-7017
About AutoProsUSA.com
The AutoProsUSA.com company supplies direct access to is growing inventory of preowned auto parts to customers in the United States searching for lower than MSRP pricing. This company has expanded its network of suppliers currently providing fulfillment for customer orders. These companies now supply higher quality replacement parts ready for direct installation in cars, trucks and other vehicle types. The AutoProsUSA.com company constructed its website to serve as the starting point for finding hard to locate replacement parts for import and domestic vehicles. This website now supplies the majority of price quotes submitted to buyers making formal requests to find specific parts for vehicles.