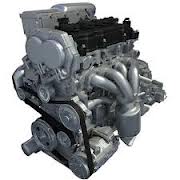 Nissan marketed vehicles in the U.S. under the Datsun brand in the 1970s and 1980s.
Green Bay, Wisconsin (PRWEB) November 19, 2012
The UsedEngines.co company has now expanded its foreign engine offerings to U.S. customers. This online retailer is now selling used Nissan Altima engines that are imported from reliable sources. More information about this Nissan inventory can be found at this link http://www.usedengines.co/nissan/nissan-altima-engines-sale.
New distribution contacts have been secured and these engines can now be sold without additional import charges. This new inventory upgrade is designed to help owners of Nissan vehicles or those that replace engines in these vehicles to save extra money.
Nissan is one of the largest and most successful automotive manufacturers in the world according to consumer reports. Nissan marketed vehicles in the U.S. under the Datsun brand in the 1970s and 1980s until lack of demand caused a manufacturing change.
The Nissan group expanded its company operations in 1993 with a Ford Motor Company partnership to produce the Mercury Villager. The UsedEngines.co company is now selling Nissan engines in used condition.
Most foreign engines are not produced inside the United States. These engines are engineered by foreign automakers using technology that is specific to each brand. A shortage of quality foreign engines is one reason that makes it difficult to find a replacement engine for brands like Nissan.
The preowned engines industry offers an advantage to car owners or mechanics that require an engine replacement. These motors are often sold for a fraction of the price of what a brand new one is sold for at a dealership. 
The UsedEngines.co company has expanded its foreign motor inventory since its online launch in 2009. This inventory restructuring is part of a larger initiave to create a large resource of preowned engines that can be shipped the same day as ordered online or offline.
Along with these changes, a warranty upgrade is now attached with the sale of foreign engines. A new extended warranty is designed to provide engine buyers with quality assurance when buying a used foreign engine.
The UsedEngines.co company has created a new shipping incentive that can be used by engine buyers that purchase within the 48 continental states. A free shipping offer is available for all in stock engines that are shipped to a residential or commercial address.
New agreements with freight carriers has helped the UsedEngines.co company to preserve the lowest possible pricing for engine shipments. This free shipping offer applies to all in stock engines at the time of shipment.
A recent news story about the domestic and foreign inventory expansions that took place earlier this year can be found by following this online link  
http://www.prweb.com/releases/used-engines-for-sale/website-domestic-imports/prweb10010071.htm.
About UsedEngines.co
The UsedEngines.co company was launched online in 2009. Selling used engines to customers in the U.S. has been the way that this retailer has built up its automotive business. Both offline and online sales make up the range of engine sales that are distributed by UsedEngines.co annually. Automakers like Ford, Chevrolet, Chrysler, Dodge, Jeep, Toyota, Honda and Nissan are represented in the Used Engines company inventory. By offering incentives like warranties and free shipping, the UsedEngines.co company has been able to expand its business operations.