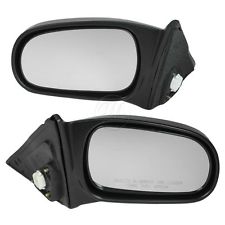 The components and accessories that are now included on the AutoProsUSA.com website come from suppliers in the industry that locate gently used parts.
Cleveland, Ohio (PRWEB) June 04, 2013
The creation of the Sentra by Nissan in 1982 helped to brand this vehicle series after the termination of Datsun in the U.S. Because this vehicle remains in production, locating parts from dealerships is one way that vehicle owners purchase replacements. The AutoProsUSA.com company sells preowned import auto parts and has added the used Nissan Sentra side mirrors for sale online at http://autoprosusa.com/used-nissan-sentra-mirrors-for-sale. These mirrors are genuine builds that are now sold to vehicle owners, mechanics and others performing a professional replacement. A sale price structure is now in place for all sales originating from the company website.
Secondary market auto parts sellers include salvage dealers and junkyards. These companies are known for offering a range of hard to locate parts for varying models of vehicles. While the inventory can be large, the quality can often deteriorate depending on the source used to acquire the parts for sale. The components and accessories that are now included on the AutoProsUSA.com website come from suppliers in the industry that locate gently used parts. These parts can be searched online to assist buyers with finding an OEM match.
Changes made to the online price delivery tools this year has introduced a better quote method for parts researchers. The programmed tool now available for use includes an easy way to verify pricing from more than one supplier. The parts that are offered through the Auto Pros USA website are provided by more than one distributor. The pricing can often vary and this new tool is allowing immediate comparisons in price to be made. With the use of this tool, a buyer can eliminate the research and comparisons through Internet searches or phone calls. All pricing is generated online, by email quotes or through text messaging to make better use of technology.
Marketing methods have also been updated this year. The use of streaming video has proved to be one successful way that information can be obtained faster online. The use of videos on the company website are helping to fill the gap in research data that can exist for auto parts online. The YouTube channel launch at http://www.youtube.com/watch?v=ltH-eFZ9sqE is now one example of the type of videos now created for customer benefit. New videos are in the planning stages and are set for launch during the summer months. Both the company website and YouTube channel are expected to display these videos for parts buyers.
The company mailing address has changed and now features the new company toll-free number. Buyers of parts, suppliers and others making inquiries can now contact the Auto Pros company offline at:
Auto Pros USA
1270 Crabb River Rd.
‪Richmond, TX 77469
(888) 230-1731
(713) 560-7017
About AutoProsUSA.com
The AutoProsUSA.com company is a leader in secondary market auto parts sales on the Internet. This North American company has created its own network of suppliers and distribution companies to fulfill its parts orders for customers. The supply agreements that have been reached have established this company as a discount parts superstore online. Through better acquisition arrangements, elements like warranty protection are now offered with sales originating through the AutoProsUSA.com company website. The third party shipments that are offered for parts fulfillment are now expedited using common carriers to help buyers receive ordered parts in a faster manner.