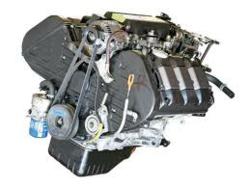 The inventory, pricing and specifications to order this motor can be found online.
Houston, Texas (PRWEB) May 23, 2013
The NSX is one of the brands created by Honda for its Acura series. This performance vehicle has taken over where the Civic and Integra have left off for drivers worldwide. Replacement motors sold by the AutoProsUSA.com company now include this performance series. This company is now importing the used NSX engine for placement into its JDM inventory online. The inventory, pricing and specifications to order this motor can be found online at
http://autoprosusa.com/used-acura-nsx-engines-for-sale.
These motors are now in stock and ready to be shipped within the United States. No import fees are charged and the cost of shipping these motors has been reduced.
The investments made by Honda in its Acura series have provided the latest engine technologies across each brand. The VTEC motor series launched in the early 1990s helped boost the performance and luxury sales of Acura. The 3.0 and 3.2 edition motors that were produced by Honda were terminated in 2005.
Buyers trying to locate these editions in used condition could have some difficulty. The Auto Pros USA company has partnered with multiple suppliers in effort to supply its buyers with a quality unit for a reduced cost. The complete JDM inventory that is up for sale by this company is acquired through the same sources.
The import inventory upgrades announced this year have brought new buyers into the company network. The additions of Toyota, Honda and Nissan engine variants have introduced the preowned engine quality offered to more people in the U.S. Because of these expansions, the company network of suppliers has been increased.
The amount of suppliers that are now used by this company totals more than 100 and more are added on a weekly basis. The amount of junkyards, salvage companies and third party suppliers now sourced to build the company inventory has improved the sales results this company has achieved this year.
The online growth this company has experienced is due in part to a new video channel created for buyers to use. This channel at http://www.youtube.com/user/usedpartsonline is now able to provide more helpful information to those researching the company parts before purchase is made. Videos are now created to promote the company inventory and each part in stock is being created with its own dedicated video.
Each video explains the ordering process and the quality of each part that is now up for sale. These streaming video efforts are new ways of marketing that have been integrated to create a better experience for all parts buyers online.
New Auto Pros company contact information has been established to help all buyers, trade industry companies and secondary parts suppliers make contact faster with management. The following contact information can be used for all inquiries:
Auto Pros USA
1270 Crabb River Rd.
‪Richmond, TX 77469
(888) 230-1731
(713) 560-7017
About AutoProsUSA.com
The AutoProsUSA.com company is a leading secondary market seller of used parts in the United States. The vast amount of domestic and foreign parts that are available using this resource is bringing new options for parts buyers around the country. This company launched its online database in early 2013 to provide immediate access to thousands of available parts for sale. New agreements by the AutoProsUSA.com company with salvage dealers, junkyards and third party sellers has expanded the total amount of used parts that can be purchased online. Through warranties and extra incentives to customers, this company has built up its reputation as a trusted secondary market parts retailer.