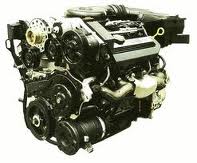 The UsedEngines.co company includes at no additional charge warranty coverage for pickup truck engines sold.
Phoenix, Arizona (PRWEB) October 25, 2012
Used truck engines are now cheaper in price online thanks to one engine retailer. UsedEngines.co, the used engines superstore, has lowered the price of its entire truck engines inventory online. This inventory price change is designed to help those that purchase engines online for general replacements or swaps. The Ford, Chevrolet, Dodge, Toyota and Isuzu engine inventory that is now lowered in price can be browsed online from the UsedEngines.co website at the following link http://www.usedengines.co/used-engines/truck-engines.
U.S. automakers like Ford, Chevrolet and Dodge dominate the sales of trucks to consumers as well as those used in commercial industries. The high horsepower and torque that is built into pickup truck engines makes them in demand over a standard automotive engine. All U.S. automakers have gasoline and diesel engine variants available for placement into pickup trucks.
The UsedEngines.co website is one example of an engine retailer online that is able to sell both gasoline and diesel engines in used condition. These engines are acquired from top suppliers in the United States and offered for sale online and offline.
The new lower prices that are in effect at the UsedEngines.co website are part of a larger innovation to help increase the reach of engines that are shipped out each day. Auto body shops, mechanics and junkyards represent a portion of the clientele that purchase used engines for sale. These engines are generally purchased and shipped to help aid in customer owned vehicle engine replacements.
One difference between engine retailers online is the issuance of warranty coverage. Auction website retailers are currently not required to attach warranty protection with the sale of a used engine. The UsedEngines.co company includes at no additional charge warranty coverage for pickup truck engines sold.
The actual verification process of used engines that are purchased and sold by dealers can vary depending on the company. Some companies prefer to sell engines in an as is condition to buyers that are searching for a replacement engine. There are other companies that are able to mechanically test used engines to ensure quality remains as high as possible for buyers especially business owners purchasing engines for customers.
The UsedEngines.co company has invested into testing technologies to evaluate all engines that are acquired before these motors are shipped to the public. This extra step is designed to increase customer satisfaction levels.
The pricing change that has taken place for pickup truck engines is in addition to a recent shipping upgrade by the UsedEngines.co company. All U.S. engines that are shipped inside the continental states are eligible for free shipping.
This incentive is designed to benefit business owners and average car owners that depend on the lowest prices possible when purchasing a motor from the Internet. The offer of free shipping is scheduled to remain in effect for all buyers that use the UsedEngines.co website.
About UsedEngines.co
The used engine industry is one that is dominated online in part by the UsedEngines.co website. This engine retailer locates, examines and sells used motors to average car owners and business owners in the U.S. and Canada. By keeping pricing to the lowest possible levels, all engine buyers are able to reduce the cost of replacing an automotive engine through the UsedEngines.co website. Daily shipments allow engines to be sent the same day that the engines are ordered to reduce the traditional delays common with offline sellers.