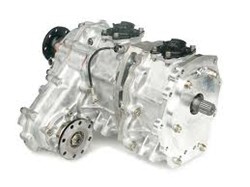 The new marked down case assemblies are now provided to help lower the actual replacement cost for owners of Pontiac vehicles.
San Antonio, Texas (PRWEB) January 17, 2013
Pontiac is no longer producing vehicles although millions were sold during its duration as a brand. Many of the newer vehicles produced were four-wheel drive and all-wheel drive capable. The TransferCasesforSale.com company is now selling used Pontiac transfer cases with marked down prices. This drop in price is expected to directly affect owners of vehicles and companies that are now servicing these vehicles for customers. More information about the new sale prices online can be found at http://www.transfercasesforsale.com/pontiac-transfer-case.
General Motors produced its Pontiac division from the 1950s until 2010. The most recent editions of vehicles were redesigned to include traction control and all-wheel drive. Names like the Vibe, Torrent and G3 represent the most recently produced vehicles under the Pontiac brand name. The transfer case is one of the essential components that help all-wheel drive vehicles perform to the highest standards.
The new marked down case assemblies are now provided to help lower the actual replacement cost for owners of Pontiac vehicles and companies performing installations of assemblies.
Maintenance performed on used vehicles is typically centered around the engine. The upgrades and evaluations that are often required put focus on the engine type and its long-term value. For owners of 4x4 vehicles, the complete drive train system requires service and inspections regularly. The TransferCasesforSale.com company now provides a no cost warranty extension with each unit sold. This protection represents one of the ways that confidence is built for owners of vehicles and installation companies. The expense of replacing a complete four-wheel drive system is reduced with this warranty protection.
The complete General Motors inventory is now added to on a regular basis. Changes have been made to the ordering policies at this company and each section of the GM lineup is undergoing new additions. The Pontiac division is the latest price decrease and increase in volume. The case assemblies for GM pickup trucks were added earlier this month to the inventory for direct sale.
This expansion is helping truck owners find quality units without the need for searching more than one resource. The news announcement for these changes can be found at http://www.sfgate.com/business/prweb/article/Used-GM-Transfer-Cases-Now-for-Sale-at-4170641.php.
About Transfer Cases for Sale Co.
The Transfer Cases for Sale Co. has achieved growth over a 48-month period of selling its online inventory to the public online. This company is now one of few that are operating online capable of selling used and rebuilt units for SUVs and pickup trucks. The preowned side of the company ensures that reviews of units are made before customer shipments are prepared. A team of experts completes this process to keep quality levels high. The Transfer Cases for Sale Co. now attaches its product warranties and has integrated a no cost freight policy for all sales. These represent two additional examples of the growth period that has taken place at this company since its initial entrance online in 2009.