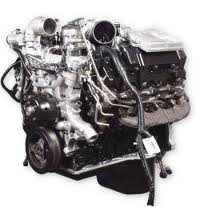 . The introduction of this engine online is expected to fill the current inventory gaps.
Baltimore, Maryland (PRWEB) June 20, 2013
The 1990s development of the Powerstroke diesel motors by Ford Motor Company helped introduce this series in the F-Series pickups. The GotDieselEngines.com company is now announcing the markdown in price for its used Powerstroke engines online at http://www.gotdieselengines.com/73-international. These motors are reduced in price for F-Series truck owners to benefit in North America.
The 7.3 displacement helped maintain the performance level that many diesel truck owners preferred. The retirement of this engine has created some difficulty for buyers trying to locate a replacement online. The introduction of this engine online is expected to fill the current inventory gaps.
The Got Diesel Engines Co. is providing the pair of 7.3 and 6.0 series displacements for the F-Series pickups and E-Series vans. The discount prices now applied to this inventory is one example of recent changes made to help more owners of vehicles to find better diesel pricing on the Internet.
Aside from the Powerstroke additions this year, the GM inventory of motors has received equal increases. The Duramax engines in stock were recently marked down with a summer discount announced at http://www.wave3.com/story/22163813/duramax-engines-for-sale-receive-summer-discount-at-got-diesel-engines. All GM and Ford engines now in stock are eligible for these new summer discount terms.
About GotDieselEngines.com
The GotDieselEngines.com company helps to present low prices for replacement diesel engines online to the public. The improved supply chain network used by this company has enabled marked down pricing and faster customer delivery. The growing inventory of replacement engines now includes Ford, GM, Cummins, Isuzu, Perkins and Honda engines for sale. The GotDieselEngines.com company is owned by specialists in the diesel engine industry who provide toll-free customer support and an online quote system to generate engine prices to U.S. vehicle owners or other engine buyers.