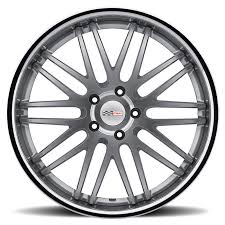 All discounts as well as current stock status can be located using this new database feature online.
Columbus, OH (PRWEB) June 13, 2013
The vehicle accessories market for automotive manufacturing includes essential parts that are built for cars, trucks and sport utility vehicles in North America. The Auto Pros USA company is a leading supplier of interior and exterior auto parts in preowned condition. This company is now discounting its used rims for domestic and import vehicles online at http://www.autoprosusa.com. New companies for supply have been selected for current inventory and listed inside the new database published online for consumer use. All discounts as well as current stock status can be located using this new database feature online.
The manufacturing of auto parts requires skill and precision by automakers to produce parts with longevity that vehicle owners expect during use. Both OEM and aftermarket manufacturing takes place in North America and other parts of the world. The assortment of preowned rims that are now searchable through the Auto Pros database online includes more than one type.
This range of inventory is now offered to help vehicle owners to find immediate replacements regardless of budget or type requested. The current suppliers working to assist this company with inventory have made it possible to stock these new parts.
The AutoProsUSA.com company has changed the way that searches take place using its database online. All searches now begin with the year each part was manufactured and the make or model. This data is imported into the new search system to find a match for each part requested. Matches that are complete in company system are quoted in total price for buyers to compare immediately online.
The various suppliers and distributors working with this company now provide the quotes in price that are updated in real time. These changes have helped this company to produce faster pricing for in stock parts compared with traditional methods of offline processing and research.
Aside from exterior parts and components, the Auto Pros company has added import engine types to its current inventory lineup listed online. Recent agreements have been reached to supply imported engines in preowned condition for Honda, Subaru and Nissan. The news release launched online at http://www.prweb.com/releases/sti-engine/used-sti-engines-subaru/prweb10724699.htm was used to announce the addition of the Subaru STI engine series online. This performance engine is now available for shipment through the company supplier network. A discount price is offered with this engine series to provide a better replacement price.
About AutoProsUSA.com
The AutoProsUSA.com company supplies access to its updated database featuring imported and domestic parts for buyers in North America. This company was created by auto industry veterans who work daily to expand the company reach to provide better ways for parts buyers to locate used parts online. The order fulfillment through this company is provided by trusted third party suppliers offering low mileage and light wear and tear parts. The AutoProsUSA.com company developed its database online to include an immediate quotation system capable of distributing prices for most parts produced over the past three decades.