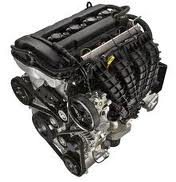 These four-cylinder units are OEM General Motors versions that are pullouts from operational Saturn vehicles.
Albany, New York (PRWEB) February 16, 2013
Saturn was one of the brands of the General Motors company until its closure in 2010. Because millions of these vehicles were produced and sold, owners of vehicles with high mileage could require an engine replacement. The UsedEngines.co company is now shipping all used Saturn engine inventory without freight costs. More information can be accessed online at http://www.usedengines.co/saturn/saturn-series-engines.
These changes are now offered on a trial basis to help reduce the selling price of preowned Saturn engines online.
The Saturn S series is one of the best-selling editions produced by General Motors. The early 1990s creation of this brand resulted in a quality vehicle able to produce the fuel mileage and performance buyers expected in compact vehicles. The 1.9 engine that was used in the S series was built between 1990 and 2002.
The DOHC and SOHC editions of this engine represent the inventory that is now shipped for no cost to customers. These four-cylinder units are OEM General Motors versions that are pullouts from operational Saturn vehicles.
Evaluations and inspections are useful to validate the quality of a preowned motor. Testing engines is an expense that many retailers cannot undertake before sale is made to customers. Retailers rely on distributors able to supply engines with specific amounts of mileage and that are deemed ready for installation.
One difference that the UsedEngines.co company is now offering is complete evaluations of all inventory before sale and shipment is made to customers. These evaluations are used to detect a problem that can be corrected before customers install these preowned units.
Several new programs have been initiated by this company since its launch online. As a complete preowned motor resource, this company now offers additional warranty protection with all sales in the company inventory. The unpredictable nature of a used engine makes these online purchases slightly risky for customers. The new coverage supplies the insurance that buyers often require before making a purchase decision.
The recent integration of this warranty program was announced in an earlier company release located at http://www.prweb.com/releases/used-car-engines-sale/chevy-ford-dodge-toyota/prweb9850113.htm.
About Used Engines Co.
The Used Engines Co. has sold its inventory on the Internet for the past several years to customers and to the trade industry. This company combines its low pricing with additional incentives to customers take advantage of when swapping or replacing a motor in a modern or classic vehicle. The engine inventory carried by this company includes domestic and import brands purchased from reputable distributors. The Used Engines Co. is one of few retailers selling to the public able to eliminate the cost of shipping a motor from one state to another. Future customer incentives and programs are currently in development at this company.