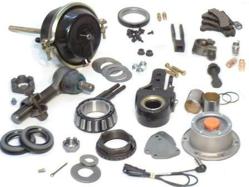 This company has launched its partner network this year to increase the inventory of discontinued parts available for sale.
Indianapolis, IN (PRWEB) June 19, 2013
The Saturn vehicle brand was discontinued by General Motors and some parts shortages can prevent vehicle owners from locating replacements online. The AutoProsUSA.com company is now reducing the prices for its used Saturn OEM parts sale. These genuine parts are located at http://autoprosusa.com/saturn-oem-parts and now distributed by partner companies selected for inventory quality and speed of fulfillment. This company has launched its partner network this year to increase the inventory of discontinued parts available for sale.
The Saturn S series was launched as a brand in 1989 and remained in production for the duration of the Saturn production. The 1.9 engine along with multiple automatic transmissions were used to provide power and shifting technologies. These original parts represent a portion of the OEM inventory currently searchable by consumers through the Auto Pros USA website.
The supply arrangements that have been developed this year have opened more opportunities for hard to locate Saturn parts due to shortages and termination of production for some part types by GM. The lowered price structure applies to the complete secondary market inventory in stock.
To make research for auto parts simpler online, the AutoProsUSA.com website now features helpful tools to expedite the price comparison and ordering process. The traditional method of relying on customer service processing to locate prices or obtain parts information has been updated to provide a digital method. While the content published online remains informative, prices can be obtained through the digital quotation system installed.
Automotive parts buyers can now input the year of each part or make to produce current prices. Each supply company with the requested parts in stock now supplies the quotations for customers to review.
The introduction of the OEM Saturn parts in preowned condition is made possible due to GM partners supplying these parts. A news announcement was made to the public online at http://www.12newsnow.com/story/22107728/gm-auto-parts-now-added-for-sale-online-at-autoprosusacom to inform buyers of the GM partnerships.
Since this release was announced online, additional GM brands have been included for online sale to build up the complete automotive inventory of parts and accessories online. Parts for Chevrolet cars and trucks, Buick and Hummer can now be searched in the online database of preowned auto parts. The current pricing for Saturn parts applies to the General Motors inventory available.
Pricing for wholesale parts or parts not currently listed in the searchable database online can be requested by contacting the Auto Pros company directly. New suppliers are added weekly to the supply chain to improve the current prices and availability. Requests can be made to the following address:
Auto Pros USA
1270 Crabb River Rd.
‪Richmond, TX 77469
(888) 230-1731
(713) 560-7017
About AutoProsUSA.com
The AutoProsUSA.com supply chain now includes better companies able to offer vintage and discontinued auto parts to consumers in the U.S. These agreements have helped increase the amount of consumer traffic visiting the company website on a daily basis. The types of parts that can be located and ordered online includes foreign and American made units. The AutoProsUSA.com company offers direct contact through its online customer service system and toll-free telephone number. Company pricing, warranty information and parts lookups can be completed using these helpful customer service systems.