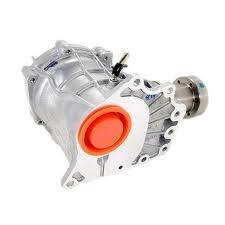 The closure of the Saturn brand has displaced many sources to find quality auto parts.
Bakersfield, CA (PRWEB) September 26, 2012
Used Saturn transfer cases can be difficult for a body shop, mechanic or average driver to find online. The closure of the Saturn brand has displaced many sources to find quality auto parts. The TransferCasesforSale.com company is now stocking used Saturn transfer cases to ship to customers in the United States. These GM produced auto parts are all internally reviewed by an expert staff before they are added to the company inventory. These in stock efforts and mechanic reviewed transfer cases are designed to help customers get these parts faster and in better condition. More information about the in stock inventory can be found at this link http://www.transfercasesforsale.com/saturn-transfer-cases.
General Motors produced Saturn from 1985 until 2010 from its Spring Hill, Tennessee headquarters. The first instances of these passenger cars were standard vehicles that did not include all-wheel or four-wheel drive configurations. It was not until 2002 that Saturn started producing vehicles that could compete as crossover SUVs that incorporated the all-wheel drive technology. The transfer case is a necessary auto part in these vehicles and one that can be difficult to find now that Saturn has been closed.
Secondary parts dealers like TransferCasesforSale.com that are able to purchase quality used drive train units are helping more parts buyers to make timely repairs and replacements.
Both engine and transmission problems can prevent a vehicle from being reliable as age becomes a factor in vehicle operation. The internal network of the drive train system includes more than one component that depends on the rest for functionality. Key components that fail can be due to age or wear and tear of OEM product failure. Since a transfer case must be removed for proper diagnosis, many drivers find out after it is too late that this component must be replaced.
The TransferCasesforSale.com website sells to automotive body shops, mechanics and junkyards that resell transfer cases to the general public.
The Saturn Vue, Ion, Relay and the Outlook were massive sellers before GM discontinued the Saturn brand. Millions of these vehicles were reported purchased in the U.S. and Canada. The closure of Saturn has also caused the closure of all warranty services for these vehicles. Many small body shops around the country have been able to survive performing Saturn repairs and installations.
This new Saturn inventory upgrade by Transfer Cases for Sale is designed in part to help keep these companies in business by offering high quality and low mileage drive train assemblies online.
About Transfer Cases for Sale
First started in 2010 online, the Transfer Cases for Sale company has quickly built up its business clientele and its average car owner buyers. By providing hard to find and out dated automotive parts, the TransferCasesforSale.com website has been able to carve a niche among body shops, mechanics and junkyards around the U.S. that purchase used auto parts at fair prices. By hiring a team of automotive industry experts, the Transfer Cases for Sale company has helped build a brand online and forge into new markets to help expand its continuous growth.