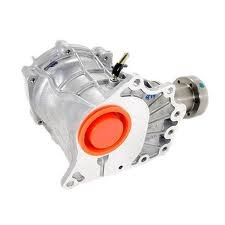 One incentive that has helped the TransferCasesforSale.com website to increase its e-commerce sales is the integration of a free shipping offer.
Atlanta, Georgia (PRWEB) October 23, 2012
Saturn brand of vehicles might have been discontinued, but many still remain in use through the used vehicles market. Saturn, under the guidance of its parent company General Motors, typically produced standard passenger cars. Four-wheel drive vehicles were a newer type that was produced before the closure of the Saturn brand. The TransferCasesforSale.com website is now spin testing its used Saturn transfer cases before these are sold to customers. This effort is designed to verify the gearing ratios and the quality of the drive train unit as a whole. More information about this process can be obtained by visiting this link http://www.transfercasesforsale.com/saturn-transfer-cases.
Sales of Saturn vehicles still happen through third party sellers online and offline. The four-wheel drive vehicles that were produced were some of the last models that were created. The transfer case is what regulates the all-wheel or four-wheel drive system in these vehicles. Finding used parts after a vehicle has been discontinued can be troublesome for some auto parts buyers.
The TransferCasesforSale.com website is providing a resource for Saturn units. This effort is designed to offer one alternative to buyers that frequently purchase from auction based websites online.
Parts warranties are generally only as good as the companies that supply the warranty. Some third party companies warranty OEM parts and others do not. The internal gearing that is used for transfer cases is especially delicate. The gear ratios are designed to work in conjunction with a transmission and an engine. A gear with broken teeth or that is deteriorating could prove less reliable when four-wheel or all-wheel drive is engaged.
The spin tests that are now part of the testing services by Transfer Cases for Sale help eliminate such problems.
Apart from a larger than average Saturn inventory, the TransferCasesforSale.com website has expanded into other brands. Drive train units from Ford, Chevrolet, Dodge, Isuzu and Toyota are now in stock and are all eligible for spin testing and further evaluations. This used transfer case inventory has been built up over a period of one year to help offer a plentiful resource for used parts buyers online.
One incentive that has helped the TransferCasesforSale.com website to increase its e-commerce sales is the integration of a free shipping offer. When shipped in the continental U.S., transfer cases that are ordered through this website are now shipped out with no charge for freight. This effort is helping to reduce the overall cost of a transfer case replacement.
About Transfer Cases for Sale
Selling used and rebuilt transfer cases is one way that the Transfer Cases for Sale company has gained ground as an online seller. Instead of selling through auction websites, this retailer has established its on online resource to help those seeking transfer cases online. With helpful makes and models information online, the Transfer Cases for Sale website is able to provide value as well as a large inventory to browse. The lower than MSRP pricing and testing options for each drive train unit has helped Transfer Cases for Sale to grow as an e-commerce auto parts seller online.