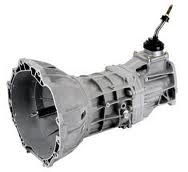 All transmissions in the GM brand are now shipped free of charge to buyers in the 48 continental states.
Akron, Ohio (PRWEB) May 30, 2013
The 2001 introduction of the Saturn Vue SUV helped introduce buyers to one of the last vehicles created in the Saturn brand. Replacement transmissions for these vehicles can be hard to locate on the secondary market due to shortages and other issues. The GotTransmissions.com company has now added used Saturn Vue transmissions to its online inventory at http://gottransmissions.com/blog/saturn-transmissions/saturn-vue-transmissionsfor-sale. These units include the terminated CVT editions and later editions produced by GM. A new low price is now added with all sales made from the company website.
The range of four-cylinder and six-cylinder engines produced by General Motors for insertion into the Saturn SUV brand required a reliable transmission. The VTI edition produced by GM was launched in 2002 and remained in production until 2004. These automatic and manual editions are now represented inside the Got Transmissions company inventory. Buyers searching for a reliable preowned gearbox are now expected to benefit from these additions.
One of the ways that this company is using to boost sales from this new inventory is with a free shipping incentive. All transmissions in the GM brand are now shipped free of charge to buyers in the 48 continental states.
Apart from the new Saturn inventory, the Got Transmissions company has made enhancements to its website to better serve buyers of its automatic and manual transmission units for sale. This company has written a series of pages that are now published online. These pages have been created for most of the units that are now sold from the company inventory.
These individual pages are used to inform buyers of the history of each transmission for sale as well as the quality that should be expected when orders are placed. These are used as a companion to the customer service that is available when buyers use the toll-free help line at 1-866-320-1182.
The quote system now in place online provides immediate pricing to owners of vehicles, mechanics, warranty service centers and others researching current prices for transmissions. This quote system is updated each business day with new prices as well as inventory that is added. This system serves as one independent way that buyers receive some of the lowest pricing possible from the company inventory. New transmission types are expected to be announced online during the summer months of this year for parts buyers to benefit.
About Got Transmissions
The Got Transmissions company supplies preowned automatic and manual transmissions to buyers from its website online. This company has created a toll-free ordering center to process orders and handle customer service requests from all parts of the U.S. The inventory that is carried at this company includes import and domestic transmission builds. The low pricing that is put in place for buyers to benefit is now among the lowest that can be found through a seller of secondary parts online. Through three-year parts warranty protection, the Got Transmissions company offers assurance to buyers ordering its units online and offline.