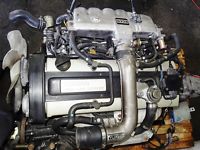 This company has added the used Skyline engine series to its import motor inventory online.
Milwaukee, Wisconsin (PRWEB) May 31, 2013
Nissan introduced its performance Skyline vehicles in the late 1980s to compete with other automakers worldwide. This company is known for its engine development and the AutoProsUSA.com company is now selling preowned engine replacements for the Skyline. This company has added the used Skyline engine series to its import motor inventory online. These engines are evaluated prior to shipment to verify mileage and other data for completeness. The current pricing that is charged for each motor can be found at http://autoprosusa.com/skyline-engines and additional inventory can be researched for the Nissan brand.
The R31 through R34 Skyline editions remain some of the most popular Nissan performance vehicles. The 1.8 to 3.0 displacements that are provided ensure that both gasoline and diesel engine users receive the appropriate amount of horsepower. The replacement motors that are now offered by the Auto Pros USA company are sourced from suppliers in the secondary market.
The distribution and fulfillment that is provided by these companies ensures that all delivered motors are in verified condition. This company has added the Nissan engine series to go along with its upgrades to the Honda and Toyota motors for sale online.
Because engine mileage can vary for performance units, retailers make the decision to warranty motors when promoted for retail sale. One of the efforts put forth by the AutoProsUSA.com company this year is the development of a new warranty policy. This company ensures that its suppliers and companies fulfilling orders supply a basic level of warranty coverage when sales are completed.
These protection policies are able to ensure that all buyers can have a successful installation free of damage or parts defects. These no charge warranty inclusions are part of the new incentives that are offered to buyers of auto engines using this company as a supplier online. To go with the new policies for warranties, a better way for buyers to obtain pricing is now established online. The Auto Pros quote system is now ready for customer use and is able to generate any price for the motors or other parts currently stocked in the database.
The addition of other parts and accessories is one of the latest achievements announced by this company. This news release published on the Internet at http://www.prweb.com/releases/ford-f150-parts/ford-parts-for-sale/prweb10608239.htm was used to inform the public of the F150 parts additions. The addition of these parts in the domestic inventory now coincides with the performance and JDM engines inclusions. These domestic and import inventory additions are examples of the new ways that the AutoProsUSA.com company is establishing its business in front of more U.S. buyers.
About AutoProsUSA.com
The AutoProsUSA.com company relies on the strength of its parts database and agreements with parts suppliers to promote its used auto parts to buyers online. This company is now one of the most trusted resources on the secondary parts market to find newer and older parts types for vehicles. The company partnerships made this year have lead to increased distribution of parts and accessories. The AutoProsUSA.com company redesigned its website and made navigation easier for buyers who research parts before making a purchase. Through consistent policy changes and other company incentives, this company has built its reputation with parts customers in North America.