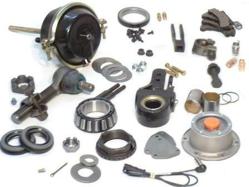 The discounts that are now supplied are a direct result of arrangements with top suppliers in the auto industry.
Albany, New York (PRWEB) June 01, 2013
Dodge created its SRT technology for use in the Neon in early 2003. This performance side of the company was used to compete with import automakers in the U.S. Locating SRT 4 parts and accessories is now easier thanks to one company selling online. The AutoProsUSA.com company has acquired used SRT performance parts for better prices. These discounts are now applied to the inventory for sale to car owners. The current preowned parts inventory and prices offered can be researched on the company wesbsite at http://autoprosusa.com/salvage-srt-4-parts-for-sale.
The performance parts industry has expanded in North America due to automakers like Chrysler, Honda, Toyota and Nissan. The design and precision engineering of high horsepower parts has helped to introduce more options for vehicle buyers compared with a standard automobile. Because auto parts for performance vehicles can be in limited supply, locating parts for less than the suggested retail list price can prove challenging through some sellers.
The listed parts for sale at the Auto Pros company are now providing an alternative to dealer pricing. The discounts that are now supplied are a direct result of arrangements with top suppliers in the auto industry.
A new installation on the company website is helping to remove the traditional research process for available parts. A quick start search tool has been added to help buyers locate parts by year and make. The use of this tool is able to supply buyers with accurate information as well as up to date pricing for any part in stock. This tool is able to search the import and domestic inventory that is carried for sale online. All pricing can be reviewed and verified using this system in comparison to the toll-free number in place.
The import inventory carried by this company has been expanded as part of performance parts upgrades this year. Multiple parts types from Honda have been included for online sale. The news release launched at http://www.khq.com/story/22222989/civic-headlights-added-to-honda-warehouse-at-autoprosusacom has been one method in use to inform buyers in the U.S. of the current part types available for Honda. Contributions to the Nissan, Toyota and Mitsubishi inventories were announced earlier this month as one effort to buildup the company inventory for the summer sales season.
Salvage companies, junkyards and third party parts suppliers can now contact company management using a new mailing address. All inquiries for wholesale pricing and supplier network additions can be made using the following information:
Auto Pros USA
1270 Crabb River Rd.
‪Richmond, TX 77469
(888) 230-1731
(713) 560-7017
About AutoProsUSA.com
The AutoProsUSA.com company maintains its preowned parts inventory database online to provide affordable ways U.S. buyers can locate replacement auto parts. The current inventory built by this company includes preowned parts for cars, sport utility vehicles and pickup trucks from all automakers. The redesign and launch of the company website is making parts navigation in price quotes easier to perform online. The AutoProsUSA.com company consistently builds its growing network of distributors and suppliers to provide better selections of parts that are offered to buyers. The same day order processing and warranty policies created are two incentives currently provided with submitted orders.