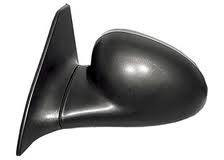 All used Subaru Forester side mirror inventory in stock has received lower pricing.
Chicago, Illinois (PRWEB) May 20, 2013
Subaru has remained consistent with manufacturing of its SUV vehicles in North America. This import automaker is one of the leaders in the sport utility vehicle market and is known for its manufacturing quality. The AutoProsUSA.com company sells used parts online for these vehicles and is now providing better discounts. All used Subaru Forester side mirror inventory in stock has received lower pricing. This new price applies to online and telephone order sales. The complete Subaru inventory as well as current sale pricing can be found online at
http://autoprosusa.com/used-subaru-forrester-side-mirrors-for-sale.
Production of import vehicles has helped many parts sellers to offer interior and exterior parts to buyers. Companies like Subaru have distribution offices in the U.S. that are used to send OEM parts to its authorized dealerships. Buyers that are searching for import parts can find that retail pricing is higher compared with parts in preowned condition. The discounts that are now supplied by the Auto Pros company are designed to offer the markdown in price that is hard to locate from some sellers of import parts. The Subaru inventory and parts from other import automakers are eligible for the lowered pricing announced.
Online research for parts is a new feature that was added recently to the AutoProsUSA.com website. Instead of simple listings of parts published online, this company has created hundreds of pages that are used to introduce buyers to the inventory. These pages include parts overviews as well as the condition of the used parts. This information is generally offered through telephone quotations at other auto parts companies. The integration of this online information is one new effort underway to better educate buyers before a price quote or sale takes place. Each page on the company website now features the online price delivery tool added this year.
Videos are now one way used by this company to introduce the company inventory as well as the fastest way to receive pricing. These videos are now being created for most of the parts currently in stock. These videos are companions to the company website pages now published online. The video channel online to view these videos can be accessed at http://www.youtube.com/watch?v=F6zoruWFCvY. Buyers interested in learning more about the types of parts that are carried, how ordering or price quotes are generated can take advantage of these new videos published online. These videos and quote system are updated daily.
About AutoProsUSA.com
The AutoProsUSA.com company provides buyers using this company as an auto parts supplier with direct access to thousands of parts currently in stock. The online search system created by this company now lists parts sold from salvage companies, junkyards and other sellers of parts in North America. The pricing that is now generated through the company website is helping more buyers to compare parts prices without calling the toll-free number for assistance. This independent price research is a new modification to the website this year. The AutoProsUSA.com company expands its inventory carried regularly and integrates new company policies to better serve its growing buyer network.