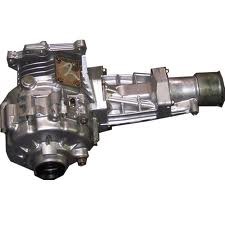 The TransferCasesforSale.com company now tests its in stock units with fluid prior to shipment to customers.
Midland, Texas (PRWEB) February 12, 2013
Subaru is currently the only manufacturer that produces all of its vehicles with four-wheel-drive technology. This offering is one of the ways that this automaker has provided more options for car and SUV buyers in North America. The TransferCasesforSale.com company is now selling used Subaru transfer cases from its online inventory of import parts. These assemblies are sold without import fees to help installation companies or owners of vehicles lower the price of changing out a defective unit. More information can be read online at http://www.transfercasesforsale.com/subaru-transfer-cases.
Subaru changed its production in 1997 to make it possible for all vehicles produced after this point in time to be all-wheel drive. This off-road capability is one of the differences between this automaker and domestic automakers.
Subaru is known for its boxer motor that is able to provide more horsepower in a smaller unit compared with larger engines on the market. The transfer case is one important component in the drive train that helps control the front and rear differential in these off-road vehicles. The used cases for sale online are now offered discounted to all buyers.
Fluid leaks, high engine mileage, parts failure and irregular maintenance can all contribute to early breakdown of an engine or surrounding parts. The compression that is required in the case assembly is controlled in part by the transfer case fluid. The gears inside can become worn with repeated use. Fluid that has leaked out can damage the gears or other delicate parts and cause a replacement to be required. The TransferCasesforSale.com company now tests its in stock units with fluid prior to shipment to customers.
The import inventory now available for sale is one part of the company upgrades and recent improvements. The Chrysler lineup has recently been expanded to include Jeep case assemblies for several models that are popular four-wheel drive vehicles.
All the company inventory now includes proper warranty protection for all customers. The news report announcing the Jeep additions can be read on the Internet at http://www.mysanantonio.com/business/press-releases/article/Used-Jeep-Grand-Cherokee-Transfer-Cases-Now-for-4242205.php.
All of the domestic and import inventory is able to be searched and sorted on the company website to provide helpful information during the research process. Exact matching of part numbers is available by calling the company toll-free number at 1-866-469-1209.
About Transfer Cases for Sale
The Transfer Cases for Sale company sells preowned case assemblies and rebuilt editions to the auto industry and vehicle owners in the United States. This company operates from its own warehouse and ships orders on a daily basis for no cost. The low price structure and no charge warranty program are two examples of the way this company has built its customer network. The Transfer Cases for Sale company has updated its website to include easier ways to receive pricing information during the customer research process for 4x4 parts. This company stocks most of the foreign and domestic case inventory produced by automakers in North America.