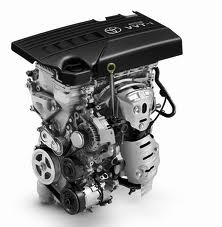 A new price point is now paired with each imported motor and is free of import charges.
Dallas, TX (PRWEB) January 09, 2013
Toyota is the largest foreign automaker and receives a large portion of the U.S. auto sales each year. The Used Engines Co. is now selling used Toyota engines from its website online. This new addition of these imported engines is one way that this company is helping car owners and those that install motors. A new price point is now paired with each imported motor and is free of import charges. More information can be found at http://www.usedengines.co/toyota-2/toyota-celica-engine.
Toyota produces the Corolla, Celica, Camry, Rav4 and other popular models that are sold worldwide. Part of the success of these vehicles has to do with the engineering and development. The Z series engines as well as the now infamous 1.8-liter motor have helped this company to broaden its offerings to the public in terms of horsepower and performance.
The pre-owned units that are now imported and sold online are presorted and evaluated for quality to achieve the expected longevity for buyers.
A large percentage of domestic produced motors that are sold from the secondary market are without any form of warranty protection. Most buyers use various sources to purchase an engine and not all companies attach warranty coverage. The sale of foreign motors is one concern buyers have due to the difference in technology with these units. The UsedEngines.co company now supplies parts warranty protection with the sale of each edition online and offline.
The importing of Toyota motors is part of a continued effort to build up the company inventory to respected levels. The domestic and foreign editions that are now in stock are designed to create one of the largest inventories for buyers to search online. This measure was first started in the fall of 2012 and the Ford lineup was selected as the trial brand. The success of these increases in inventory has helped this company secure new partnerships and customer expansions in all 50 states.
The news announcement for the start of these upgrades can be found online at http://www.prweb.com/releases/used-engines-for-sale/website-domestic-imports/prweb10010071.htm. This effort is expected to continue through this year to ensure that all people searching online receive a VIN number match for a replacement motor.
About Used Engines Co.
The Used Engines Co. now holds one of the largest pre-owned engine inventories that are offered online. The domestic and foreign brands that are in stock includes Ford, Chevy, Dodge, Chrysler, Jeep, Plymouth, Toyota and other new imported editions. Company innovations have helped to expand the business operations of this company in the United States and Canada. The Used Engines Co. offers low pricing, parts warranties and a no cost shipping incentive to buyers purchasing on the Internet or offline. This company has grown its annual sales in 2011 and 2012 and is expected to continue this trend through the 2013 year.