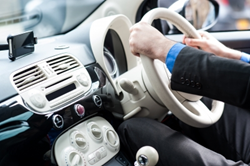 All components that are available for review or purchase on our website in the Toyota brand are included in the shipment program
Chicago, IL (PRWEB) April 27, 2014
Toyota is one of the automaker brands that is positioned for retail sale through the Auto Pros company website this year. A new shipping program is in place for all used Toyota parts for sale to help consumers at http://autoprosusa.com/toyota-oem-parts-for-sale.
Each part that is ordered is eligible for shipment at no additional freight costs. This promotion applies to every domestic order processed through the toll-free phone number or Internet portal this year.
"All components that are available for review or purchase on our website in the Toyota brand are included in the shipment program," an Auto Pros source said.
Changes to freight carriers have contributed to the new shipment program created for consumers. The Toyota brand of parts now shipped without charges for freight is related to the Honda brand that received a similar incentive in February of this year.
"Import automotive parts purchasers who depend on our resource to find affordable pricing can now benefit from the decrease in freight charges," said the source.
The Auto Pros USA company has improved its location service for its warehouse inventory this year. Consumers are now given the option to explore all its stock units using the programmed auto system. Customer service agents remain available at 1-888-230-1731 daily to provide a number of offline services.
About AutoProsUSA.com
The AutoProsUSA.com company provides automotive parts for sale through its resource on the Internet. This company now works closer with vehicle parts suppliers to extract the best condition inventory and discounts for consumers. The AutoProsUSA.com company is one of the sources the public uses for price comparisons of nearly any type of part featured in the North American market. The company customer service support staff are now accessible daily from a toll-free phone support line included for daily customer usage this year.