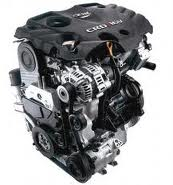 The T100 is one of the new brands that we're promoting online to offer truck owners or parts buyers ways to find a complete engine with a sale price structure
Pittsburgh, PA (PRWEB) March 04, 2014
Toyota is one of the truck brands that has been expanded by one engines company this year online. The Got Engines company has revised its motors inventory to include used Toyota trucks engines that feature the T100 builds for buyers at http://www.gotengines.com/toyota/remanufactured-toyota-engines.html.
These motors feature builds that were produced exclusively for use in the T100 trucks in the U.S. market. Because there is more than one engine type used in most Toyota trucks, the Got Engines company has increased the size of its inventory. The discounts that are available now apply to the 2.7, 3.0 and 3.4 series.
"The T100 is one of the new brands that we're promoting online to offer truck owners or parts buyers ways to find a complete engine with a sale price structure," said one GotEngines.com source.
The T100 Toyota motors for sale now marketed with a discount price is one of the changes made to the import truck inventory available. The development of a more defined warranty program has been put into motion this year as a new protective measure for all purchasers of replacement motors.
"All of the marketed inventory of imported motors or domestic builds for trucks that are promoted through our website include our own three-year parts warranty coverage," said the source.
These warranties plans are available for review on the company homepage. All essential engine information is now presented to researchers in one convenient location inside of the automated database. Users of this platform can now conduct price research, comparisons and find out shipping delivery times in real time.
About GotEngines.com
The GotEngines.com company is one of the trusted sources to locate automobile engines for imported or American automobiles on the Internet. This company has arranged its website to include programmed tools for research that instantly promotes company pricing available. The GotEngines.com company staff are available by Internet contact tools and toll-free phone support to further distribute information about available parts inventory shippable in the United States. The warranty programs and shipment incentives now in place this year have contributed to increased sales over 2013.