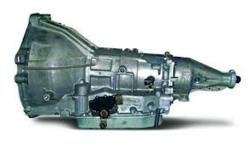 The mileage and age of a transmission are only two of the factors that can reveal important information before purchase.
Seattle, Washington (PRWEB) January 14, 2013
Aside from vehicle engines, a transmission is one of the most important parts of a functional vehicle. These units can become worn, broken down or have parts that fail without warning due to irregular maintenance. The Got Transmissions company is now including two-year parts warranties with all used transmissions for sale online and offline. More information can be found online at http://www.gottransmissions.com.
This new policy is designed to provide 24 months of coverage after installation. These preowned units are inspected and evaluated before being sorted and shipped to customers.
Most vehicles require a three, four or five-speed transmission depending on the engine type. Some of the largest manufacturers of assemblies are not actual automakers. Ford, Chevy and Chrysler outsource the majority of manufacturing to other companies. This allows the technologies that are developed to be used in a standard form across the entire vehicle lineup.
The creation of the electronic control systems in the early 1990s helped to improve overdrive and shifting patterns in cars and trucks. Each transmission that is warranted by Got Transmissions is now guaranteed after installation in late model or classic edition vehicles.
Buyers searching for replacement assemblies on the Internet can be presented with various levels of quality. The word used or preowned can appear similar although each seller can represent the actual quality differently. The mileage and age of a transmission are only two of the factors that can reveal important information before purchase.
High mileage units that have not been maintained can often breakdown prematurely. The complete inventory that is offered online at GotTransmissions.com now goes through a process of inspection and elimination prior to entry into the company warehouse. These processes help to raise the quality level for buyers.
The cost to ship a transmission for a car, truck or SUV can be part of the expense that purchasers have when buying online. The shipments made from state-to-state or one coast to another can be an expense that is difficult to plan for in advance of delivery. A free freight policy was introduced and tested last summer to help lower the selling price of all in stock inventory. The success of this shipment program has lead to it becoming a permanent fixture offered by this company.
All in stock assemblies qualify to receive this shipment incentive when shipped inside the 48 continental states. The news announcement for the launch of this program can be found online at http://www.prweb.com/releases/used-transmissions/ford-chevy-chrysler-JDM/prweb9475424.htm.
About Got Transmissions
The Got Transmissions company launched the first edition of its website in 2007. This company now holds what is referred to by some as the largest inventory available for searching online. Thousands of assemblies are in stock at the main company warehouse and shipped nationwide. Through lower than average pricing and no cost freight, customers who purchase the company inventory receive a cost effective way to locate a replacement transmission. The Got Transmissions company provides warranties with all in stock inventory and frequently upgrades the makes and models that are available to grow the stocked assemblies each year.