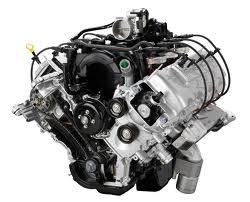 The new pricing discounts that are available for in stock used pickup truck engines at UsedEngines.co can be used instantly for the month of September 2012 and beyond.
Denver, CO (PRWEB) September 05, 2012
Used truck engines are often more difficult to find on the Internet because of the increased size of these engines. Some companies stick with selling pickup truck engines offline and sell to local business owners or engine buyers. The UsedEngines.co website has changed its truck engine pricing to reflect new pricing discounts and incentives for buyers. This retailer has marked down all used truck engines for sale permanently to help salvage companies, body shops, automotive mechanics and pickup truck owners to save extra money. To relieve buyers from paying for shipping costs, this used engine retailer is currently offering free shipping on all used pickup truck engines. More information can be obtained about this offer at the following link http://www.usedengines.co/used-truck-engines/truck-engines-sale.
Sales of pickup trucks have been strong since the trucks first became popular in the mid 1960s. Automakers Ford, General Motors and Chrysler have all reported strong sales of pickup trucks in the past decade. With more truck owners now on the road, the need for quality used engines is one felt by a majority of truck owners. Studies have shown that engines with high mileage are at increased risks for breakdowns that could require expensive repairs. A large percentage of mechanics and body shops are now referring customers that need a new engine to trusted used engine companies for replacement. This is helping companies like UsedEngines.co to reach a larger demographic of engine buying customers.
Cost is one factor that someone purchasing a replacement engine will usually consider before making a decision to buy. Automotive dealerships that perform warranty repair work often include the cost of a new engine in the repairs. The cost of a new engine can often times exceed the replacement value of a used vehicle. Drivers without an engine warranty can find that buying a used engine for a pickup truck can provide value if the engine is one that has low mileage. Insurance estimates that are released annually report that engines with less than 100,000 miles are less likely to breakdown suddenly that could require and expensive repair.
The new pricing discounts that are available for in stock used pickup truck engines at UsedEngines.co can be accessed instantly for the month of September 2012 and beyond. This special pricing applies to sales over the phone and those completed in the e-commerce section of the website.
About UsedEngines.co
The UsedEngines.co website was started in 2010 to provide an alternative to buyers of used engines online. With a modern and classic engine inventory and expert purchasing agents, engines are often priced lower than what is found through auction websites or classified sections of newspapers. All of the employees that work for UsedEngines.co are automotive industry professionals with years of experience in selling and shipping engines. The new pricing structure now available at the UsedEngines.co website was created to help engine buyers save additional money on engine swaps and total replacements for Ford, Chevy, Dodge and Toyota pickup trucks.