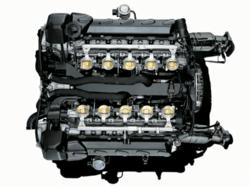 New agreements with engines buyers have been reached for this company to list its available engines online.
Austin, Texas (PRWEB) May 30, 2013
The Dodge brand is part of many firsts in the automotive industry. The creation of the V10 engine produced the largest engine available for consumer trucks starting in 1994. Replacement engines in the V10 series can now be found at the AutoProsUSA.com company. This company has added used V10 engine inventory into its Dodge section of the company database. These motors are supplied by trusted distributors able to offer these larger motors with a low mileage count. The current prices offered for this series as well as the inventory of other Mopar parts can be found online at http://autoprosusa.com/find-used-v-10-engine-parts-online.
The expansion into providing motors for pickup trucks is one that has been in the works at the Auto Pros company for two years. This company has earned its reputation for selling interior and exterior body parts to vehicle owners and others online.
New agreements with engines buyers have been reached for this company to list its available engines online. The addition of the largest engine produced by Dodge is now helping this company to reach a new section of pickup truck engine buyers in North America.
"Motors for pickup trucks remain in demand on the secondary market," a source from the AutoProsUSA.com company said. The variety in the automotive industry between Ford, Chevrolet, GMC and Dodge has created multiple choices for pickup truck owners to choose. "Part of what buyers search for is a dependable engine that has low mileage without horsepower loss," the source added.
The replacement motors that are now part of the Dodge inventory are in addition to Ford F150 and Chevy Duratec motors added earlier this year. These expansions are now helping to increase the total amount of preowned inventory for sale online. The agreements announced with top suppliers are expected to help the Auto Pros company increase sales volume this year as well as for its new affiliate network partners. The affiliates were included in 2013 and additional expansion in this area is expected before the end of this year.
To make parts research easier for its buyers, the AutoProsUSA.com company has installed a rapid quote system for pricing online. This price quote system is one of the first of its kind for this secondary market seller. Instead of relying on company specialists to supply prices by phone, this system now provides buyers with the research requested when comparing prices between dealers. This system is now in place and is one of the highlights of the new website redesign for parts buyers.
About AutoProsUSA.com
The AutoProsUSA.com company launched its online resources for used auto parts to benefit buyers in North America. This company now has agreements in place trusted suppliers able to fulfill customer orders. Thousands of parts now exist inside the company database and are searched daily by parts buyers requiring reliable replacements. The AutoProsUSA.com company ensures through its partner network that all buyers receive a level of parts protection in the form of a warranty policy. This company employs experts in the automotive industry and makes frequent contributions to upgrade its inventory and ordering centers to benefit buyers.