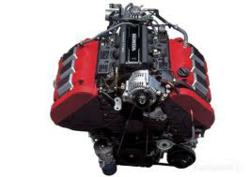 One way that the AutoProsUSA.com company is using to reach more buyers is by selling engines for less than other companies.
San Francisco, California (PRWEB) April 26, 2013
Honda pioneered its VTEC technology in the late 1980s before the surge in popularity of performance automobiles in North America. The Civic, Integra and other Honda created brands benefited from this import only technology. The AutoProsUSA.com company has now added used VTEC engines for sale online. The insertion of these motors into the company inventory is expected to help buyers in all 50 U.S. states find these low mileage engines at http://autoprosusa.com/used-vtec-engines-for-sale.
The VTEC and non-VTEC motors that were produced by Honda helped to offer alternatives in import engines compared with Nissan and other automakers for the performance lineup of vehicles.
The four-cylinder models that are currently sold online include the B series engines that helped the Civic to reach worldwide fame. Distribution agreements with top suppliers have helped the Auto Pros company to develop relationships to provide discounts for these JDM motors.
The preowned engines industry is one portion of the automotive industry that has variances in customer pricing. Some retailers do not or cannot discount pricing for import motors due to taxes and other fees that can be charged by distributors upon delivery.
One way that the AutoProsUSA.com company is using to reach more buyers is by selling engines for less than other companies. In comparison to auction websites or other retailers, the current pricing at this company is now some of the lowest published online for the JDM engines industry.
The pricing tool established online is now one way that customers can use to locate a local or national retailer selling parts and accessories online. The engines, transmissions and other top parts now sold from the company website can be compared with pricing from other retailers. This price tool allows customers to view pricing and make comparisons before a purchase is completed. This system was announced in an earlier release and updates have recently been added to the system online.
About AutoProsUSA.com
The AutoProsUSA.com company is a leading auto parts retailer on the Internet. This company maintains its own warehouse and frequently distributes motors for discounted pricing. The trade industry clients and vehicle owners currently purchasing from this company have helped to broaden the reach for distribution now in place. The AutoProsUSA.com company now supplies all of its customers with a warranty protection program designed to protect all in stock parts when purchase is complete. This company monitors that success of its incentives to assure all buyers receive the highest satisfaction possible.