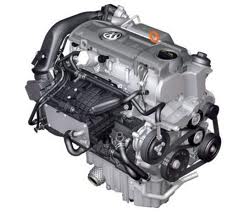 The UsedEngines.co company has created new distribution partnerships to help supply its company with lower mileage units.
Seattle, Washington (PRWEB) February 01, 2013
The Volkswagen brand remains popular in North America due in part to the imports that are provided for sale. While there are dealerships supplying these vehicles, the replacement motor industry has a shortage of units available in many states. The UsedEngines.co company is now offering used VW engines for sale online. The different sized motors that are now available can be used by owners of cars and vans or purchased by companies installing motors for customers. More information about this company addition can be found online at
http://www.usedengines.co/volkswagen.
The Jetta, Passat and original VW Beetle have helped Volkswagen to become an alternative choice in the U.S. market. The different engine types of gasoline and diesel provide more options for buyers searching for the best fuel economy possible. The focused and concentrated engine development program has created durable motors that can withstand the average wear and tear that most engines go through during operation. The new VW motors that are now added for sale online include editions for classic and current vehicle models.
A secondary market engine can vary in terms of mileage, exterior quality and the type of warranty protection that is offered. High mileage is one of the factors that are considered by buyers when deciding to make a replacement. Since motor wear cannot be removed without a rebuild, finding a unit that is gently used and able to provide years of performance can be a struggle in some parts of the country. The UsedEngines.co company has created new distribution partnerships to help supply its company with lower mileage units for its new company inventory.
Freight is an additional factor when buyers make decisions to replace a motor. Shipping an engine from one location to a different state requires long haul trucking companies that specialize in engine pickups and delivery. The costs involved with these practices can be expensive for buyers living out of the range of a standard delivery. A new freight-free policy was tested in the fall of last year.
This program has proven to be successful and is now permanently offered for all online and offline engine orders. The news report for the start of this freight program can be accessed online at http://www.prweb.com/releases/used-engines-for-sale/company-now-free-shipping/prweb10141112.htm.
About Used Engines Co.
The Used Engines Co. now sells its preowned motors to the public from its website online. Decades of offline selling to the automotive industry has helped this company establish its business model and reputation. The different sizes of Ford, Chevy, GMC, Toyota and other imported motors are now offered online for direct sale. The company inventory is updated on a weekly basis with new models. The Used Engines Co. supplies its protection for buyers in the form of a generous warranty to offer more value with the sale of each preowned engine.