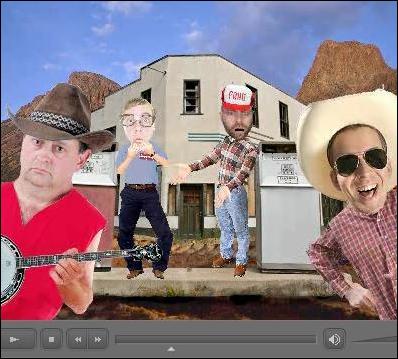 If you're in the trucking industry, we hope you'll enjoy a light-hearted look at service gone wrong.
Edmonton, AB (PRWEB) July 17, 2007
Funny video from PartSeek.com shows dangers of poor used truck parts and service
When Fred's truck breaks down in a one horse town, he is a long way from home - and his repair shop. He is left at the mercy of a bad mechanic and no way to easily get the used truck parts he needs to get back on the road. Put Fred's bad day to a little Bluegrass music and you have a new video that explores the humorous side of a trucker's worst nightmare. Delays, big bills, and spoiled loads leave Fred pulling out his hair in frustration!
"Unfortunately, these situations happen," states Bob Toews, Vice-President of Operations for Truckdown.com Service Locator. "If you're in the trucking industry, we hope you'll enjoy a light-hearted look at service gone wrong."
The video is a joint project between Truckdown.com, Partseek.com and TruckPartsInventory.com.
"All three of these sites do their best to get you the best new and used truck parts and service," says Scott Tetz, President of Partseek.com. "These free-to-use sites are a one-stop shop for service locating and finding used truck parts."
TruckDown.com and TruckDown.mobi (for mobile devices) are vendor locator services used by thousands of commercial trucking companies to contact repair, maintenance and support services throughout the USA and Canada. PartSeek.com and TruckPartsInventory.com are used truck parts locators used by truckers, repair shops, insurance adjusters and fleets to find parts fast.
The moral of the story is to keep your hair -- and your cash -- where it belongs. If you are unable to use your regular shop, use a credible service to qualify your used trucks parts vendor (PartSeek.com or TruckPartsInventory.com) or service provider (TruckDown.com). Don't be a 'Fred' and be guaranteed to never hear your own Bluegrass theme song softly play in the background in some backwater town while you watch your cargo -- and your profits -- spoil.
###