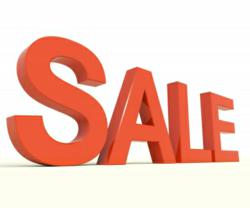 Philadelphia, PA (PRWEB) August 25, 2012
The BlackBerry Storm 9530 sale was successful according to Cellular Country. The Storm 9530s that Cellular Country offers sold out as soon as they became available. The affordable price of $74.99 has sparked frenzied buying from loyal Cellular Country and new customers.
The Storm 9530 is the most successful BlackBerry phone that Cellular Country has on its product lineup to date. The Storm 9530 contains features that drove customers to frenzied buying. This practical smartphone has multiple messaging features that include email and MMS. This multifaceted smartphone does more than just send messages; it has a built-in music and video player. It also houses a 3-megapixel camera that captures both photos and videos.
With its lightning-fast Internet connection and in-depth organizer the Storm 9530 is an ideal partner for all kinds of customers. Its appeal goes beyond the practical that is why it was able to outsell all of the other cell phones on Cellular Country's product lineup as soon as it became available. Each purchase also provides customers with an option to buy discounted accessories. The discounted accessories include a 16 GB microSD card and a car charger. The low priced cell phone and accessories offer customers good value for money and financial flexibility.
Customers are already looking forward to the next BlackBerry sale from Cellular Country.
About:
Cellular Country is a used cell phone retailer that offers customers high quality brands at affordable prices. Some of the products that Cellular Country offers include BlackBerry, HTC, Samsung, HP, Dell, and many others. Visit their site http://www.cellularcountry.com to get more information.