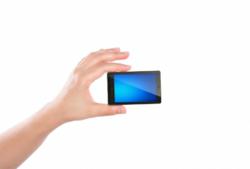 Philadelphia, PA (PRWEB) August 27, 2012
According to Cellular Country, the company is now targeting a new market with the addition of the Casio Commando. The Commando is an all-around cell phone that on the go users can use for any occasion and wherever they go. This cell phone has a tag price of $329.99. Its hefty tag price is justified by its durable and sturdy design coupled with practical features.
The Commando uses the Android Operating System that lets users access and download applications for their personal use. This cell phone has an 800 MHz processor and 512 MB RAM for fast processing speeds. The fast processing speed allows users to run multiple features and applications at the same time.
The Commando includes a 5-megapixel camera that lets users capture videos and photos. Immortalize priceless moments, and breathtaking sceneries with the Commando's high quality camera. The 3.6-inch WVGA screen offers users with awe-inspiring picture and video clarity and color. The 480x800 resolution screen captures the vivid detail of pictures, text, and videos.
The built-in Wi-Fi feature lets users access the Internet whenever it is in range of a wireless network. This Casio cell phone also has a music and video player that lets uses enjoy their multimedia files. The Commando is made of tough materials that make it the ideal cell phone for adventure lovers, journalists, trekkers, and outdoorsy users. Users can drop this cell phone on the floor or water and it will not break because it is water and shock resistant.
About:
Cellular Country is a used cell phone retailer that provides users with high quality cell phones at an affordable price. Visit their website http://www.cellularcountry.com to get the full details on each cell phone.