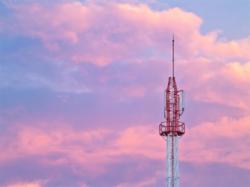 Philadelphia, PA (PRWEB) October 06, 2012
Cellular Country is positioning the BlackBerry 9650 Bold as its latest banner product. Cellular Country has done extensive market research and the Blackberry 9650 Bold was the model shown to satisfy the demands of most consumers. The 9650 Bold that Cellular Country offers comes with a $114.99 price tag and Verizon carrier.
The 9650 Bold sports an optical trackpad, 2.4-inch 480x360 screen, and light weight make it a portable cell phone for on the move workers looking to stay in touch with their contacts. Its easy to use interface makes it an attractive choice for all kinds of users.
This BlackBerry phone from Cellular Country has features that make life easier for its users. Its built-in document editor allows users to create and edit Word, PowerPoint, PDF, and Excel files for mobile businessmen and women. This all-around cell phone also comes with a handy 3.15-megapixel camera, Wi-Fi connectivity, 512 MB internal memory, BlackBerry OS 5.0, access to BlackBerry App World, and crisp and clear display add to its prestige. Customers get good value for money with a purchase of this BlackBerry cell phone.
The all-around features and user-friendly interface make it a worthy standard bearer for Cellular Country's BlackBerry cell phones. Users benefit from its diverse and useful features and applications. Its low price and value will make it hard for Cellular Country's rivals to match. With positive initial opinion, the 9650 Bold that Cellular Country offers will definitely make a huge splash for the coming months and positions the company for a profitable holiday season.
About:
Cellular Country offers customers used cell phones from Samsung, HTC, Pantech, BlackBerry, Apple, and other brands. Visit their website http://www.cellularcountry.com for more information.