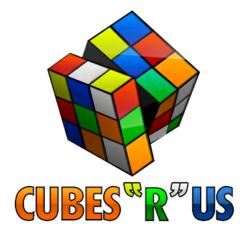 working as artists in a medium seldom recognized for the true weight of its impact
Henrico, Virginia (PRWEB) January 30, 2013
Cubes R Us, founded in Richmond, VA, has been serving nearby businesses for only a short time, but the positive feedback they have received already has them looking further afield. Building on a reputation for competitive pricing and a dedicated work ethic, Cubes "R" Us has set its sights on serving clients from Pennsylvania to South Carolina.
Vanessa Carter has been involved in a variety of well received entrepreneurial projects over the last decade, and is making no exception with her newest undertaking. Cubes R Us was incorporated in September of last year, and currently relies on the twenty-two years of experience represented in its half a dozen employees. Still in the early stages of its development, the group received early recognition from clients for their pursuit of quality and integrity within the industry.
Versed in the products and procedures of such furniture giants as Knoll, Steelcase and Lacasse, Cubes "R" Us puts a high value on field knowledge and practical experience. In the course of this continual journey forward, Vanessa Carter and her team have developed a familiarity with office aesthetics, working as artists in a medium seldom recognized for the true weight of its impact on those who spend a significant proportion of their lives in office spaces.
At the threshold of their first calendar year as a business, Cubes "R" Us is ready to take all comers. Ms. Carter intends to serve anyone in need of furniture installation for their professional environment - large or small, every job fits the bill!
To learn more about Cubes "R" Us, please visit online at http://cubesrus.biz/.
About… Cubes "R" Us provides efficient and reliable office furniture transport and installation from New York to South Carolina. From office chairs to office desks, from shelving to storage, Vanessa Carter and her dedicated team deliver smart service and a fine finished product.