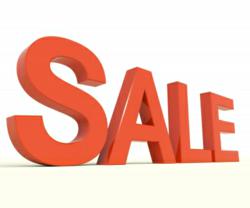 Philadelphia, PA (PRWEB) September 10, 2012
According to Cellular Country, its HTC phones are its new best sellers. The sales tally for the first half of the year has revealed that customers are purchasing more and more HTC cell phones. The best seller tag that the HTC cell phones that Cellular Country offers came as no surprise, because of the affordable prices set at $39.99 to $321.99.
The discounted prices have encouraged shoppers to make more than one purchase whenever they shop for an HTC phone. With the discounted prices that Cellular Country offers, customers can now purchase high-end and innovative HTC cell phones like the HTC Titan, HTC Droid Incredible, HTC EVO and so much more.
Aside from owning a cell phone, the promo that Cellular Country offers allows customers to purchase accessories with their HTC cell phones. The addition of the accessories adds value to every customer purchase. Customers can now enjoy their HTC cell phones even more with their new cell phone accessories.
The discounted HTC cell phones have given Cellular Country an edge over its competitors. The lower prices have increased the company's number of customers and pre-orders. The higher sales margins have made Cellular Country the cell phone retailer to beat during the second half of the year. Cellular Country is continually seeking new ways to keep customers happy with their promotional offers and huge discounts.
About:
Cellular Country is a cell phone retailer that offers customers with affordable cell phones from BlackBerry, HTC, LG, Samsung, and many others. The company offers customers discounted cell phones and accessories for good value for money. Visit their website http://www.cellularcountry.com for more information.