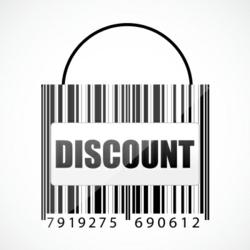 Philadelphia, PA (PRWEB) August 30, 2012
With Cellular Country's promo of 50% off on a double purchase of the HTC Titan, customers can expect good value for money.
The phone costs $239, but if you purchase another model you get 50% off on the second cell phone from the same brand.
The HTC phones that Cellular Country offers provide customers with good value for money with the low prices and models that they offer. The Titan HTC phone package offers customers great value for money because of its high tech features and built-in applications. Customers can reap the benefits of using the 8-megapixel camera, and 1.5 GHz Scorpion processor. Users can enjoy multiple photo ops and video shots using this high-powered cell phone.
The already low prices of $49.99 to $353.99 of the HTC cell phones that Cellular Country offers, give customers more chances to save when they take advantage of this one time deal. The packaged deal includes all of the HTC cell phones that Cellular Country offers. Upon making a purchase of the Titan, customers add another HTC cell phone to their cart and they can now slash 50% off on the second cell phone.
Cellular Country's discount sale proves to be another day of triumph for this rookie cell phone retailer. Take advantage of the packaged deal by making an online purchase.
About:
Cellular Country is a used cell phone retailer that offers low prices for big name cell phone brands such as Samsung, HTC, LG, Sony, Nokia, BlackBerry, and others. Visit their website http://www.cellularcountry.com to get the latest deals.