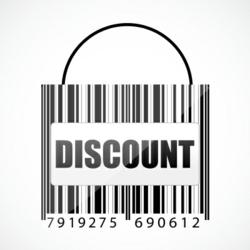 Philadelphia, PA (PRWEB) September 28, 2012
Cellular Country now offers its loyal and new customers a discounted Motorola RAZR V3. The discounted phone that Cellular Country offers is priced at an affordable $49.99 down from a high of $121.99.
The offer from Cellular Country provides value for money. This Motorola phone is packed with features and a design that is easy to use. Its classic, slim design makes the phone easy to use and hold. The RAZR V3 has a plethora of features that include a 1-megapixel camera, text, email, instant messaging, MMS, and EMS. This phone also uses GSM quad band technology that allows users to use this phone in any country.
The features and easy to use interface of the RAZR V3 offers good value for any kind of cell phone user. With Cellular Country's discount sale, customers can now find a cell phone that they can use whenever and wherever they go.
Aside from offering a discount cell phone, Cellular Country also offers customers discounted accessories when they purchase a cell phone. Customers can avail of discounted accessories that include a data cable, car charger, and an 8 GB microSD card.
The value of the packages that Cellular Country offers allows customers to save more money in the long run. The discounted Motorola cell phone has helped budget-conscious shoppers find a reliable and affordable cell phone that fit into their budget.
About:
Cellular Country is a top-notch used cell phone retailer that offers discounted cell phones for all kinds of users. Customers can find big name cell phone brands such as BlackBerry, Apple, Motorola, Samsung, HTC, Pantech, and other brands at a discounted price. Visit their website http://www.cellularcountry.com to get the latest deals.