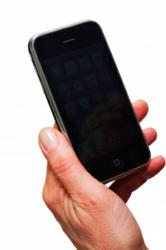 The inclusion of the HTC Status is a step in the right direction for Cellular Country. This new cell phone company is slowly inching their way to the top because of strategic moves
Philadelphia, PA (PRWEB) July 25, 2012
Cellular Country has wowed customers with its latest addition, the HTC Status. Cellular Country is known for pleasing its customers because the company always offers low prices for all of the cell phones in its product lineup. The loyalty that Cellular Country has gained from its customers comes as no surprise because of all of the bargain deals that customers can find on their store.
The prices of the HTC phones that Cellular Country offers starts at $54.99 to $378.99 the affordable price range is appealing to many budget-conscious shoppers. The Status that is now making waves is at the $179.99 price range that most customers can afford.
"The inclusion of the HTC Status is a step in the right direction for Cellular Country. This new cell phone company is slowly inching their way to the top because of strategic moves," says John Reeves VP Sales and Marketing.
The addition of the Status comes as no surprise to cell phone retail insiders. Its many features and applications are suited for both work and play. The Status uses a powerful 800 MHz Qualcomm MSM7227 processor that enables it to run several features at once without slowing down. The ultra-fast processor crunches data that makes for seamless transition from feature to feature. The Android 2.3 Gingerbread platform opens the doors for users who want access to thousands of applications.
Customize the Status with different applications that users can download online through Google's app store. This HTC cell phone broadens the user's social network with instant access to social networking sites. The front and rear cameras of this smartphone captures photos and videos in crisp and clear detail. The colored touch screen enables users to browse features and compose messages effortlessly.
Despite its rookie status, Cellular Country is setting a precedent for other cell phone retailers with its bold additions.
About:
Cellular Country is a cell phone retailer that offers customers reasonable prices for high quality cell phones from BlackBerry, HTC, Samsung, LG, and many others. Visit their website http://www.cellularcountry.com.