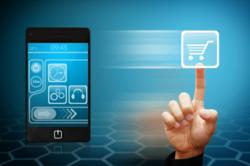 Philadelphia, PA (PRWEB) August 10, 2012
According to Cellularcountry.com, the company has seen huge customer demand with Samsung Gravity. This cell phone from Cellular Country has sold out as quickly as it was included in the company's online store. With an affordable price tag of $129.99, the Gravity has defied critics' projections.
After looking into the features and applications on the Gravity, it is no surprise that this Samsung cell phone sold out so quickly. It has many practical features that helps simplify the life of its users. The Gravity is powered by an Android Operating System that lets users access thousands of applications. The QWERTY keypad of this cell phone allows users to create messages easily. The capacitive touch screen allows users to easily navigate through the cell phone's different features and applications.
The 800 MHz processor lets users run several applications at once without slowing down. The 32 GB memory of the microSD card lets users store hundreds of files on their cell phone. The Gravity also comes with a 3.15-megapixel camera that lets users take high quality pictures and videos wherever they go. The music and video player of the Gravity lets uses enjoy their free time listening to music or watching movies.
With plenty of features and applications to offer, the Gravity is Cellular Country's newest darling. Combined with the low price and high quality features, the Gravity sale will surely lead Cellular Country to greater heights.
About:
Cellular Country is a used cell phone retailer that offers affordable prices for different kinds of customers. Visit their website http://www.cellularcountry.com to get more details.