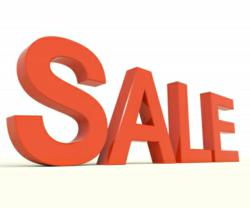 Philadelphia, PA (PRWEB) September 16, 2012
Cellular Country announces their Samsung phones reduction sale for the month of September. Customers can now buy Samsung cell phones for as low as $19.99.
The reduction sale by Cellular Country is an aggressive marketing campaign by the company to lure more customers to their online store. The reduction sale slashes down prices to ensure that every kind of cell phone user can get their hands on a Samsung phone. Samsung has been known to offer cell phone users high quality features and applications for practical, entertainment, and work usage.
One of the banner Samsung cell phones that Cellular Country offers is the Samsung Galaxy Indulge. At a $164.99 price tag, the Galaxy Indulge is just within range of customers. This cell phone offers good value and high-tech features. Powered by the Android 2.2 platform, the Galaxy Indulge runs efficiently and effectively. Run different applications and features simultaneously with little to no effort.
The Galaxy Indulge uses a 1 GHz processor that enables users to stream videos and music. the fast processor also allows the phone to download online content easily and browse the Internet effortlessly.
The Galaxy Indulge is only one of many Samsung cell phones that are available during cellular Country's reduction sale. Customers can choose from a wide variety of cell phone models that are available at an affordable price.
About:
Cellular Country is a used cell phone retailer that offers high quality cell phones at affordable prices. The company offers good deals on Samsung, HTC, Pantech, Apple, BlackBerry, LG, and other brand names. Customers can also avail of discounted phone accessories when they buy a cell phone. Visit http://www.cellularcountry.com to avail of Cellular Country's latest deals.