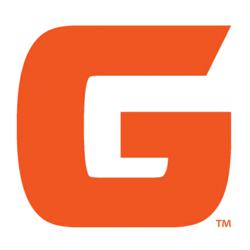 San Diego, CA (PRWEB) January 31, 2013
Gadzoog (http://gadzoog.com/), an internet marketing agency that has become well known as a top company for search engine optimization services, now offers a new option for those businesses that recognize the increasing need for addressing the user experience in their SEO efforts. Although each search engine functions somewhat differently, there are fundamental similarities in the way that searches are conducted and results are listed, and from those fundamental similarities, best practices are developed.
Search engine optimization requires an ongoing commitment to keeping a site's design and function working in such a way that the search engines can easily index the sites and rank them accordingly in the results. There are multiple factors that are used in the algorithms to determine placement, and there has been an increasing importance of the user experience in those algorithms. Those webmasters affected by the Panda and Penguin algorithm updates understand how important the user has become to Google, in particular. According to top Gadzoog personnel, recognizing this factor and addressing it is becoming a bigger priority than ever, "Google is placing more of an emphasis on the user experience, and if your site isn't holding the attention of the user than this will affect your SEO results." A large number of visitors leaving the site quickly after arriving (high bounce rate) will have a negative impact on SEO. The experts at Gadzoog have found that bounce rates can be decreased by adding videos on the home page to instantly capture the attention of the visitor. Additionally, a site that is poorly designed or one with problems in the loading and function will also have search engine optimization problems. Gadzoog offers a service that can help improve the user experience, and ultimately improve SEO.
Using a variety of techniques, Gadzoog is able to help their clients with improving their search engine optimization while also improving the user experience. In the end, sites are more professional and of a higher quality than those that do not address both important aspects. Gadzoog offers internet marketing solutions that can help improve the variables related to the overall success of the website. One of the ways in which the new service from Gadzoog can help improve the user experience, and thereby the SEO, is through using CDNs (content delivery networks) to serve the content using edge node servers. Examples of these would include MaxCDN, Cloudflare and Amazon's Cloud Front. Each of these performance solutions will offer websites increased loading speed, easier customization and installation of apps, and better security, among other benefits.
Gadzoog has many other products and services available for clients looking for internet marketing solutions, including increasing trust by adding VeriSign badges or BBB accreditation. Each improvement to the site will add aesthetic value and functionality. Online success is an ongoing process, and constant adjustments must be made for sites to get to the top and stay there. Gadzoog remains on the cutting edge of search engine optimization techniques to help clients achieve their goals.
For more information about internet marketing services, to request a quote, or to find out how to obtain internet marketing services for an online business, visit http://gadzoog.com/ or call 1.951.234.7480.