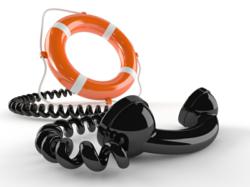 Orlando, FL (PRWEB) October 17, 2012
US Federal Contractor Registration is reminding vendors whose CCR and ORCA registration is coming due for renewal that they will need to migrate their registration to the System for Award Management, or SAM, when it is time to renew. The same applies to contractors who need to update or change the information on their registration. Due to persistent problems with the new registration system, US Federal Contractor Registration is recommending contractors not wait until the last minute to renew in case they run into problems.
"A break in your registration right now could have critical repercussions," explained Eric Knellinger, President of US Federal Contractor Registration. "With federal budgets shrinking and competition for contracts increasing, vendors need every advantage they can get. An expired registration is a definite disadvantage."
In order for businesses to bid for and work federal government contracts they are required to first register. Formerly, this was completed on the Central Contractor Registration and Online Representations and Certifications websites, or CCR and ORCA respectively. In July of 2012, these systems and others were integrated into the new SAM system. SAM was launched to help simplify and streamline the various procurement systems into a single integrated website.
However, SAM has suffered persistent problems since its launch, with site errors and downtime frequently causing issues for users. While many of the worst issues have been resolved, some problems still persist which can cause delays for users as they wait for assistance from the Federal Help Desk.
In order to help vendors and procurement officers deal effectively with these changes and obstacles, US Federal Contractor Registration has launched their new SAM Assistance Program. The program will help these users find the answers and information they need, solve problems frequently encountered by both contractors and purchasing officers, and help ensure users can access the tools and information they need to conduct business.
To get more information about the SAM Assistance Program, vendors and purchasing officers may call the Contractor Helpline at (877) 252-2700, choosing ext 1 for vendors and ext 2 for contracting officers and federal employees.
It is important that vendors keep their registration current and up to date. Of the over 600,000 entities registered in SAM, the Georgia Tech Procurement Assistance Center has reported that nearly 20% contain errors or omissions. Problems with registration can cost businesses time and money as even simple mistakes can disqualify a vendor from a contract award or even result in fines and punitive actions. US Federal Contractor Registration's SAM Assistance Program is one option available to contractors attempting to use the new system.
US Federal Contractor Registration is the first and largest registration firm, with corporate offices in Orlando, FL . US Federal Contractor Registration has helped thousands of businesses complete their SAM registration and bid on contracts. US Federal Contractor Registration pairs businesses with a dedicated case manager who helps them every step of the way from initial registration to bidding on contracts. US Federal Contractor Registration's BBB rating is A- thanks to the quality of their service and responsiveness to customers. To request a free evaluation and assessment by a Placement Specialist for your business, call the Contractor Helpline at (877) 252-2700 ext 1 or visit our website at https://www.uscontractorregistration.com/.