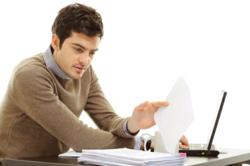 Orlando, FL (PRWEB) October 19, 2012
US Federal Contractor Registration is alerting contractors of contracting trends in the federal market which are resulting in lower contract awards. According to market research performed by Deltek in August, a decline in federal spending is expected throughout fiscal years 2013 and 2014, with contract award values expected to start climbing again after 2014.
An increased scrutiny of federal contracting and shrinking agency budgets are likely to blame for smaller contract awards, according to The Federal Times. Federal budgets have already been under pressure thanks to increased pressure on Congress to decrease the federal deficit. Sequestration, the fallout from last year's debt ceiling compromise, will also result in slashed federal budgets, particularly in defense.
"It is important that contractors begin taking immediate steps to give their company an edge over the competition," explained Eric Knellinger. "Being properly registered, engaging in aggressive marketing, relationship building, a government contracting website; these are all things that can help make the difference when a purchasing officer is deciding which vendor to award a contract to."
Contract awards have already seen a sharp decline; the USASpending website reports only $412.1 billion awarded during fiscal year 2012 compared to over $537.2 billion in the preceding year. This is due not only to a drop in the number of contract awards (a decrease of over 750,000) but also due to the average award price dropping as well. The smallest contract on Deltek's top 20 list for 2011 was valued at $2 billion; in 2012, the smallest contract on the list has an estimated value of $870 million.
In order to help contractors get the edge they need, US Federal Contractor Registration is offering a free government contractor evaluation through their Contractor Helpline. The evaluation will examine the company's registration status, marketing efforts, website, and the currently available contracting opportunities in the federal market. Placement Specialists can then make recommendations which will help vendors find more success in federal contracting.
US Federal Contractor Registration is a third party registration firm which offers assistance to businesses trying to work with the federal government. Their services include registration processing, government marketing, and government contractor website design.
In order for businesses to bid for and work federal government contracts they are required to first register. Formerly, this was completed on the Central Contractor Registration and Online Representations and Certifications websites, or CCR and ORCA respectively. In July of 2012, these systems and others were integrated into the new SAM system. SAM was launched to help simplify and streamline the various procurement systems into a single integrated website.
It is important that vendors keep their registration current and up to date. Of the over 600,000 entities registered in SAM, the Georgia Tech Procurement Assistance Center has reported that nearly 20% contain errors or omissions. Problems with registration can cost businesses time and money as even simple mistakes can disqualify a vendor from a contract award or even result in fines and punitive actions. US Federal Contractor Registration's services one option available to contractors attempting to use the new system.
US Federal Contractor Registration is the first and largest registration firm, with corporate offices in Orlando, FL . US Federal Contractor Registration has helped thousands of businesses complete their SAM registration and bid on contracts. US Federal Contractor Registration pairs businesses with a dedicated case manager who helps them every step of the way from initial registration to bidding on contracts. US Federal Contractor Registration's BBB rating is A- thanks to the quality of their service and responsiveness to customers. To request a free evaluation and assessment by a Placement Specialist for your business, call the Contractor Helpline at (877) 252-2700 ext 1 or visit our website at https://www.uscontractorregistration.com/.