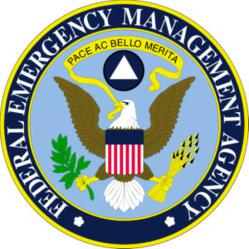 "Now is the time to register your business in order to be eligible for federal government employment and help with FEMA efforts in the aftermath of Hurricane Sandy."-Eric Knellinger, President of US Federal Contractor
(PRWEB) October 30, 2012
US Federal Contractor Registration is urging small business owners that want to be involved with FEMA (Federal Emergency Management Agency) to register for federal government employment. Once registered, business's can be a part of the no-bid style contracting process in the effort to help with the damage done from Hurricane Sandy. According to The Hurricane Center, Hurricane Sandy is "expected to bring life-threatening storm surge flooding to the mid-Atlantic coast," resulting in catastrophic damage. Meteorologist Jeff Masters of Weather Underground states "since records of storm size began in 1988, no tropical storm or hurricane has been larger." Hurricane Sandy is predicted to cause billions of dollars in damage in an area of 60 million residents according AccuWeather meteorologist Alex Sosnowski.
Businesses that are currently registered for federal government work will be able to show up on site and aid FEMA. Eric Knellinger, President of US Federal Contractor Registration quoted "Now is the time to register your business in order to be eligible for federal government employment and help with FEMA efforts in the aftermath of Hurricane Sandy." To help businesses quickly prepare for FEMA contracts, US Federal Contractor Registration now helps their clients complete the FEMA Vendor Profile, in addition to assisting them with their SAM (System for Award Management) registration. SAM Registration is required in order to bid on federal employment with federal contractors or apply for no-bid contracts with FEMA. US Federal Contractor Registration's government marketing services include the creation of a Dynamic Small Business Search profile for the vendor as well.
US Federal Contractor Registration is currently offering a free evaluation and review of vendors' government registration, including their SAM registration. During the evaluation, a Placement Specialist will review the company's government contractor registration to ensure it is complete, contains the correct information and is optimized to help them win government contracts. To receive this free evaluation, interested businesses should contact the toll free Contractor Helpline at (877) 252-2700 ext 1. Placement Specialists can also answer questions contractors may have about the new System for Award Management or current federal procurement opportunities.
US Federal Contractor Registration's corporate offices are based in Orlando, FL.
US Federal Contractor Registration is a third party registration firm with corporate offices in Orlando, FL that has helped thousands of businesses complete their SAM registration and bid on contracts. US Federal Contractor Registration pairs businesses with a dedicated case manager who helps them every step of the way from initial registration to bidding on contracts. US Federal Contractor Registration's BBB rating is A- thanks to the quality of their service and responsiveness to customers. To request a free evaluation and assessment by a Placement Specialist for your business, call the Contractor Helpline at (877) 252-2700 ext 1 or visit our website at https://www.uscontractorregistration.com/.