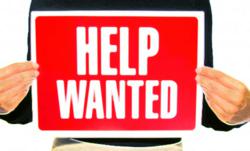 Orlando, FL (PRWEB) November 07, 2012
According to the Department of Labor, employers added 171,000 jobs this October. The unemployment rate inched up from 7.8% from not a far off 7.9% showing a 578,000 increase currently looking for work in the labor force. Whereas earlier this time last year in 2011, the unemployment was reaching almost 9.0 % showing a noticeable difference in the efforts of President Obama trying restore America. However, while businesses add 184,000 jobs to help the sinking economy of the United States, the federal, state, local governments cut 13,000 jobs since this past June. President of Prestige Economics states that "although job growth remains modest, the improvement is likely to sway some marginal voters (toward President Obama) ahead of the election." For the moment, the unemployment rate has still been sinking from 14.7% from 14.7%. These percentages are based on the Americans unemployed, discouraged Americans who have currently stopped looking for work, and part-time workers that are still seeking full time employment.
With the damage brought on by Hurricane Sandy shutting down businesses, it may also bring new work to the labor force with construction and other means. The Division in the government made to aid locations in need of help is known as the Federal Emergency Management Agency (FEMA) and hundreds of contractor will need to be hired in order to access the damage and begin rebuilding. There is a high reason to believe that Hurricane Sandy taking businesses away from others may have gained contracting jobs for others. Resulting in a spike for new government work and increasing the current statistical showing of 13,000 government jobs cut from this past June. FEMA is currently hiring contractor from around the nation to help in the relief from Hurricane Sandy.US Federal Contractor Registration helps small businesses register for federal government employment to have small business help with FEMA relief efforts in light of the damage from Hurricane Sandy.
US Federal Contractor Registration is currently offering a free evaluation and review of vendors' government registration, including their SAM (System for Awards Management) registration. During the evaluation, a Placement Specialist will review the company's government contractor registration to ensure it is complete, contains the correct information and is optimized to help them win government contracts. To receive this free evaluation, interested businesses should contact the toll free Contractor Helpline at (877) 252-2700 ext 1. Placement Specialists can also answer questions contractors may have about the new System for Award Management or current federal procurement opportunities. US Federal Contractor Registration's corporate offices are based in Orlando, FL.
US Federal Contractor Registration is a third party registration firm with corporate offices in Orlando, FL that has helped thousands of businesses complete their SAM registration and bid on contracts. US Federal Contractor Registration pairs businesses with a dedicated case manager who helps them every step of the way from initial registration to bidding on contracts. US Federal Contractor Registration's BBB rating is A- thanks to the quality of their service and responsiveness to customers. To request a free evaluation and assessment by a Placement Specialist for your business, call the Contractor Helpline at (877) 252-2700 ext 1 or visit our website at https://www.uscontractorregistration.com/.