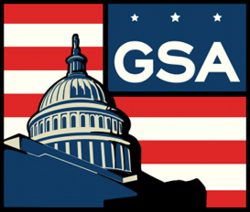 Orlando, FL (PRWEB) November 07, 2012
After the General Services Administration (GSA) started to combine the efforts of the working services of the Central Contractor Registration (CCR), the Excluded Parties List System, and Online Representations and Certification Application together into one main service known as System of Awards Management (SAM) they have been in search of proper administration to manage the colossal online program. The duo to take charge of GSA's System for Awards Management are Casey Coleman, GSA's CIO, and Mary Davie, Federal Acquisition Service Commissioner. Jackeline Stewart, Deputy Press Secretary at GSA stated "GSA will ensure that the short-term fixes and the long-term vision of creating a common acquisition platform across government rest squarely with the leadership of our acquisitions and technical experts." Stewart also went on to say that Dan Tagherlin, the current acting GSA Administrator was going to follow their key metrics to make sure SAM's progress stays on schedule for immediate repair.
The System for Awards Management, which every business must register with in order to receive federal government contract work was completed and released this past July. However, in just a few days after the launch date, numerous problems were encountered by users resulting in a system wide shut down that the GSA stated to be from 'performance issues.' After a few quick fixed, the GSA had the system up and running again in early August. However, despite SAM being back online, users are still reporting significant errors and problems using the new service on the Contracting Tips Blog. According to Time Magazine Online posted on April 18th 2012, Dan Tagherlin was recently appointed this past April as acting GSA Administrator due to a spending scandal of U.S. tax payer capital. Jackeline Stewart of the GSA quoted, "Mary Davie and Casey Coleman are now responsible to getting SAM working."
The System of Awards Management (SAM) is required for every corporate and small business to be registered under. However, even with the consolidation of the three systems into SAM to simplify the process it can still take up to 20 hours even for advanced used to register. US Federal Contractor Registration now helps their clients complete their System for Awards Management (SAM) to help businesses become registered for government employment. US Federal Contractor Registration is currently offering a free evaluation and review of a vendors' government registration. During the evaluation, a Placement Specialist will review the company's government contractor registration to ensure it is complete, contains the correct information and is optimized to help them win government contracts. Eric Knellinger, President of US Federal Contractor Registration quoted "what are service is made to do and has been doing for the thousands of clients we have had to date, is help businesses not only survive, but thrive." To receive this free evaluation, interested businesses should contact the toll free Contractor Helpline at (877) 252-2700 ext 1. Placement Specialists can also answer questions contractors may have about the new System for Award Management or current federal procurement opportunities.
US Federal Contractor Registration is a third party registration firm with corporate offices in Orlando, FL that has helped thousands of businesses complete their SAM registration and bid on contracts. US Federal Contractor Registration pairs businesses with a dedicated case manager who helps them every step of the way from initial registration to bidding on contracts. US Federal Contractor Registration's BBB rating is A- thanks to the quality of their service and responsiveness to customers. To request a free evaluation and assessment by a Placement Specialist for your business, call the Contractor Helpline at (877) 252-2700 ext 1 or visit our website at https://www.uscontractorregistration.com/.