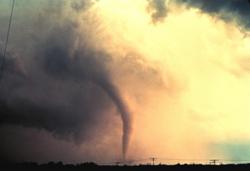 Orlando,FL (PRWEB) February 07, 2013
Southern states took shelter when a a mega-force tornado ravaged through their communities causing millions of dollars in damage and leaving over 21,000 people without power. Close to ten states were affected by the storm and officials are still seeking out aid to help in the recovery. Massive flooding in North Carolina caused major traffic jams and delays for residents living in the northern mountainous regions of the state. This 1,000 mile long storm reeked havoc in the small town of Aldairsville, Georgia. Eyewitness reports recall the tornado flipping cars and blasting through homes in its path. At least 17 people were injured and 2 were killed during the rampage of the tornado. Over 100 homes in total were destroyed in Aldairsville. The storm spread enormous amounts of debris which trapped civilians under the tangled wreckage. Robert Paris, Gordon County's Chief Deputy Sheriff stated, "There have been a number of entrapments, and deputies, firemen and emergency personnel have all been working to free those people. I don't believe we have any more trapped at this time." Governor Nathan Deal even declared a State of Emergency for the two Georgia counties that encountered the tornado.
In order for businesses to help in the disaster relief, they must first be registered in System for Award Management (SAM) to accept federal contracts. Registered federal contractors are being called into action to help fix the damages from this immense storm. SAM registration is required in order to receive these valuable contracts from FEMA or other government agencies. US Federal Contractor Registration is the world's largest third party registration firm that helps businesses register in SAM to be eligible for FEMA Contracts and other federal awards. Properly registering in SAM makes all the difference when trying to establish a relationship in federal contracting. SAM replaced the original procurement website CCR.gov.
Eric Knellinger, President of US Federal Contractor Registration quoted, "Federal contractors are going to be needed for this disaster and all disasters that our country face. Over the past 10 years our country has been faced with disasters both man-made as well as natural. These disasters call for businesses to join together with the assistance of our federal government in restoring our great nation. I say the time for businesses to register for government contracts is now, today, and without delay. Small businesses including woman owned, veteran owned, minority owned, etc, are needed to help restore these areas back to normal. We understand as Americans that small business is the backbone of our country and whenever disaster strikes, small businesses answer the call in the form of government contractors. This not only puts contractors back to work but helps our country not only survive but thrive."
System for Award Management (SAM) registration can often be confusing and take business owners/employees days or even weeks to fill out. US Federal Contractor Registration's dedicated case managers will help business owners every step of the way from initial registration to bidding on contracts. These case managers are experts in SAM registration and will help a business easily register and have excellent appeal for federal procurement officers. US Federal Contractor Registration prides themselves on helping small businesses not only survive but thrive.
US Federal Contractor Registration will be currently offering a free evaluation and review of vendors' government registration. During the evaluation, a Placement Specialist will review the company's government contractor registration to ensure it is complete, contains the correct information and is optimized to help them win government contracts. This free evaluation special will only be available to businesses for a limited amount of time.
US Federal Contractor Registration is a third party registration firm with corporate offices in Orlando and Saint Petersburg, FL that has helped thousands of businesses complete their SAM registration and bid on contracts. US Federal Contractor Registration pairs businesses with a dedicated case manager who helps them every step of the way from initial registration to bidding on contracts. Check out US Federal Contractor Registration's Facebook and Twitter to follow trending government contracting news. To request a free evaluation and assessment by a Placement Specialist for your business, call the Contractor Helpline at (877) 252-2700 ext 1 or visit our website at https://www.uscontractorregistration.com/.
###