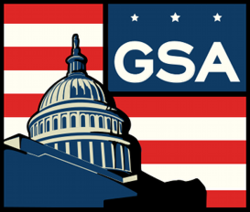 That is why thousands of businesses have trusted us to register their business properly in SAM. We pride ourselves here at US Federal Contractor Registration on helping businesses not only survive, but thrive.
Orlando, FL (PRWEB) April 09, 2013
The General Services Administration (GSA) has finally submitted two drafts to further the development of their 10 year contract opportunity called One Acquisition Solution for Integrated Services, or better known as OASIS. This large 10 year contract will be utilized to help socioeconomic disadvantaged and underprivileged businesses win these much needed federal set-asides. This will also help federal government agencies meet the small business initiative devoting 23% of all government contracting dollars to small businesses; a feet that has not been accomplished in eleven long years. The GSA stated that "OASIS will also drive better outcomes for the federal government around reducing costs and expenses, improving operating efficiency and increasing focus on socioeconomic contracting goals." Companies that have been selected to participate will have the opportunity to win these lucrative longterm contracts. The main question that most government vendors are asking is, what is the selection process to qualify for this new upcoming contract program. One thing that is certain is that businesses must be registered in System for Award Management (SAM) today in order to be eligible for this new contracting opportunity. Contractors will just have to wait in the mean time while the draft is up for review. This preliminary proposal has the potential to introduce thousands of small businesses into the government contracting arena.
With the OASIS proposal moving closer and closer to reality, small businesses gain more of an appetite for government contracts. With the GSA already providing numerous opportunities for small businesses to receive federal set-asides, the OASIS draft is another step in the right direction. The GSA went on to state that "OASIS will complement GSA's Multiple Award Schedules program and provide agencies with more flexible full-service options." In order for a business to be accepted into the OASIS program it will require a small business to be registered in the mandatory procurement databased called System for Award Management (SAM). However, facilitating all the paperwork and understanding the registration process is a step most business are unfamiliar with. That is why most registrations get rejected due to common errors, incorrect data, or missing materials if the business owner is not familiar with the registration process. This is why most small businesses are turning to US Federal Contractor Registration, the world's largest third party registration firm.
It is of the upmost importance that every business interested in bidding on government contracts are not only registered but registered properly. That is why US Federal Contractor Registration, the world's largest third party registration firm has so many success stories with government contractors. US Federal Contractor Registration guides contractors down the right path in becoming registered in SAM. Eric Knellinger, President of US Federal Contractor Registration quoted "The GSA has drafted a great proposal in an effort to help socioeconomic disadvantaged businesses win these set-aside awards. These 10 year contracts through OASIS will truly help small businesses out in these trying economic times. Our mission is to help all small businesses become registered and registered properly by providing a dedicated case manager to your government registration for a full year. This is to ensure all your account paperwork is filled out correctly and kept updated. The registration process is not something you want to take for granted. That is why thousands of businesses have trusted us to register their business properly in SAM and lead them in the right direction to winning government contracts. We pride ourselves here at US Federal Contractor Registration on helping businesses not only survive but thrive."