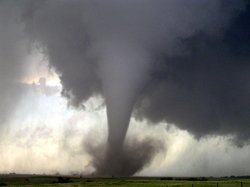 Orlando, FL (PRWEB) May 22, 2013
According to the Office of the Press Secretary, President Obama signed into effect a disaster declaration for the state of Oklahoma. The disaster declaration demanded federal aid for state and local recovery efforts to the areas affected by the Oklahoma tornado. The federal funding will be applied to the affected areas of Cleveland, Lincoln, McClain, Oklahoma, and Pottawatomie. The Federal Emergency Management Agency (FEMA) is currently conducting damage surveys that may require additional forms of assistance due to the devastation. Contractors are needed to assist in the rebuilding of homes, schools and businesses. Homeland Security Secretary Janet Napolitano spoke with Oklahoma Governor Mary Fallin and assured her that all available assistance will be given to her beloved state. By the orders of President Obama, FEMA is to stand ready and provide any and all aid in response to this natural disaster.
US Federal Contractor Registration is currently assisting businesses in their registration for System for Award Management (SAM). This registration is required for any businesses wishing to accept FEMA and any other government contracts. Eric Knellinger, President of US Federal Contractor Registration, has sent a letter to Gov. Mary Fallin expressing their deepest condolences. As well as offering all the government registration aid they can provide to contractors that would like to help with the tornado relief efforts. This is not the first time US Federal Contractor Registration (USFCR) has reached out to help in time of need. USFCR extended their hand to Gov. Chris Christie of New Jersey during the Hurricane Sandy crisis this past October and in turn they registered hundreds of contractors to help in the relief effort.
US Federal Contractor Registration is urging small business owners that want to be involved with FEMA, to register for federal government contracts. Once registered, businesses can be a part of the no-bid style contracting process. This no bid contracting style is made to speed up the efforts towards the damage done from the Oklahoma tornado. In order for your business to become registered for FEMA contracts and be eligible to pick up no bid contracts, businesses must become registered in the procurement database of System for Award Management (SAM). US Federal Contractor Registration also strongly encourages vendors to implement an aggressive marketing campaign in addition to the basic registration requirements.
FEMA requires businesses to create a FEMA Vendor Profile in addition to the SAM registration. This puts contractors in full compliance and allows them to receive not only government contracts but FEMA contracts as well. US Federal Contractor Registration helps their clients complete their FEMA Vendor Profile as well as their SAM registration. To learn more about FEMA contracting, download the FEMA Informational Packet at Governmentcontractingtips.com. To contact USFCR's toll free Contractor Helpline, please call (877) 252-2700 Ext 1 or visits their website at https://www.uscontractorregistration.com/. Placement Specialists can also answer questions contractors may have about current FEMA contracts and no bid contracting opportunities.